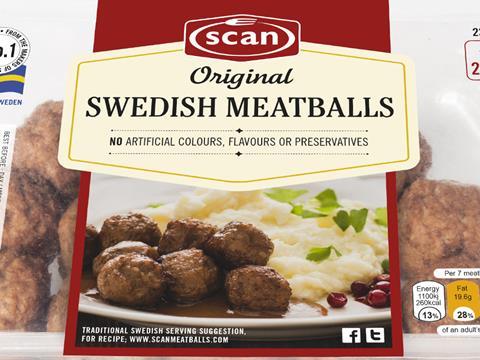 Nordic meat company HK Scan has given its Swedish meatballs a healthy overhaul.

The salt content in the revamped Scan range, rolling out in April across the major mults, has been reduced from 1.6g to 1.4g per 100g, taking it from red to amber traffic light status. All e-numbers have been removed, while the size of each meatball has been increased by 25%.

A spicy variant has been added to the line-up as part of the relaunch.