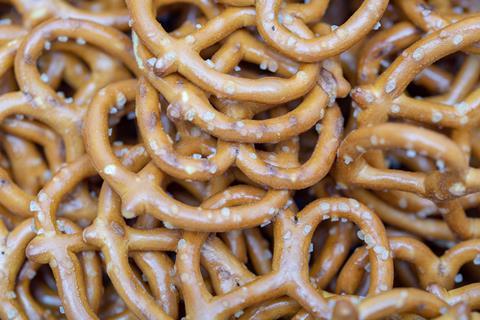 Faced by huge demands during the Covid-19 pandemic, the retail and manufacturing sector has really stepped up. Despite the challenges, food and drink has continued to be available thanks to the huge efforts of businesses. What has become clear throughout these unprecedented times is the great impact the sector's action can have.
Excess weight is the norm across our society, and is linked to poor health outcomes, including increased risk of cardiovascular disease. The pandemic has shone a spotlight on this issue, with growing evidence showing that being overweight can increase the health risks from Covid-19.
While there are many causes of obesity, the main reason we put on weight is through consuming more calories than we need, and this in part is shaped by the food environment. We also know that adults are consuming too much salt and that this can lead to high blood pressure, a major cause of heart attacks and strokes. Obesity and associated chronic diseases are another public health crisis where the food and drink sector can and should make a positive difference.
Retailers and manufacturers have a vital role to play in making everyday foods healthier and the new calorie reduction guidelines and salt reduction targets are an important part of this. There is a good track record to build on here – great progress has been made on salt reduction over the years and more recently on sugar reduction by some sectors. In fact, artificial trans fatty acids have been almost completely removed by voluntary action.
Since we put forward initial proposals for the government's voluntary calorie reduction programme in 2018, we have listened to industry feedback and have simplified the food categories. We have also reduced the calorie reduction ambition from 20% to 10% for retailers and manufacturers – aside from crisps and savoury snacks – as our analysis tells us that the calorie ranges in these sectors are much lower. The focus of our guidelines for the retail and manufacturing sectors is to also help ensure that calorie density and/or portion size does not increase.
Building on the progress to date, PHE has also published the next salt reduction targets, encouraging businesses to further reduce salt levels in the foods that contribute most to salt intakes. They cover 84 specific food groups that contribute most to people's salt intakes and a further 24 specific categories for the eating out, takeaway and delivery sector. Virtually all products included in the calorie reduction programme are also subject to salt reduction targets, which will help industry to review the nutrition profiles of their portfolios in parallel.
We have listened to retailers and manufacturers' concerns that there is not a level playing field with the eating out, takeaway and delivery sector. So we are asking them to take more action by setting a 20% calorie reduction ambition for most food categories. PHE's analysis for the calorie reduction programme clearly showed that the calorie ranges available in the eating out, takeaway and delivery sector are much larger in comparison to in-home. For example, a pizza from a retailer ranges from 290-1,370 kcals, whereas in the eating out, takeaway or delivery sector a pizza ranges from 475-2,320 kcals. A similar picture can be seen for main meals. There has already been some good work carried out and it's important that businesses continue to reduce calories and salt in everyday, popular foods where there is scope to do so. Progress to date on sugar and salt reduction has shown that this can happen without compromising on taste and quality.
Making healthier choices easier will give people a fairer chance to maintain a healthy diet and lifestyle. The public supports government working with industry to develop products that are healthier with fewer calories, portion size reduction and clear menu calorie labelling. These guidelines will help industry take positive action that can be good for business, as well as the nation's health.