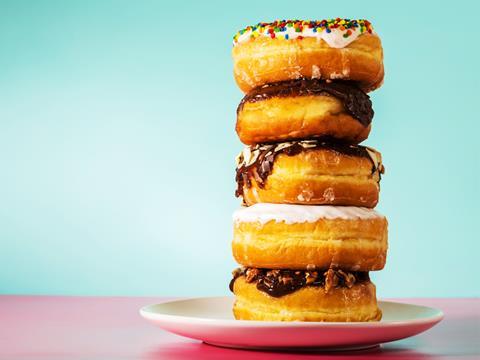 Almost half of MPs would support legislation forcing food and drink manufacturers to reformulate sugary products, an exclusive cross-party survey of policymakers has revealed.
Two thirds of MPs (66%) agreed reformulation by would be the most effective way to reduce the amount of sugar Brits eat, and 46% said they would support government intervention forcing manufacturers "to change the recipe and ingredients in products to reduce the amount of sugar", according to the Ipsos MORI poll of 100 MPs in December 2016.
A third (33%) of Conservative and 62% of Labour MPs would back the move, it found.
The survey, revealed today (11 October) as part of a major new review of consumer and regulator attitudes to sugar by Ipsos MORI, also found a third of MPs (29%) would support a government tax on sugary food products.
Meanwhile, 28% said they would support mandatory nutritional labelling for high sugar products, and 21% said would support government action restricting supermarket promotions of sugary foods.
Most of the MPs polled (80%) agreed individuals and families should take some responsibility for their own health, but two-thirds (67%) believed food and drink manufacturers were not doing enough to encourage healthy eating, while 62% agreed supermarkets should be doing more, the survey revealed.
Big issue

Consumers also think the food industry should be doing more to address obesity, the report said, with 65% of 1,000 Brits polled in March and April last year agreeing manufacturers are not doing enough to encourage people to eat healthily.

What's more, almost half of consumers cited "reducing the amount of fat, salt or sugar in products" as one of the top three issues for food and drink companies to address, ahead of paying employees fairly and making sure pack size changes are priced fairly.

"Obesity is the third-greatest social burden driven by human beings, after smoking and war, violence and terrorism. And while sugar consumption is far from the only cause of this, it is increasingly in the spotlight," said Pippa Bailey, director at Ipsos MORI.

"Attitudes among both consumers and legislators suggest that producers and retailers who resist the need for change seem likely to get little support from either group. In this climate, it is essential for the industry to continue to keep ahead of the direction of travel and work collaboratively with government to have a proactive say in its own future."

Acknowledging that reformulation of food and drink products would not be a "silver bullet", the Ipsos MORI report recommends a mixed intervention approach by government, manufacturers and supermarkets - to include dedicating more space to healthy products in store, reformulating some sugary products, cutting portion sizes and improving education in schools.

"The next step is for the industry to engage in proactive research - not just to address critical knowledge gaps around consumer behaviour, but also to test these behavioural interventions in different settings," said Bailey.