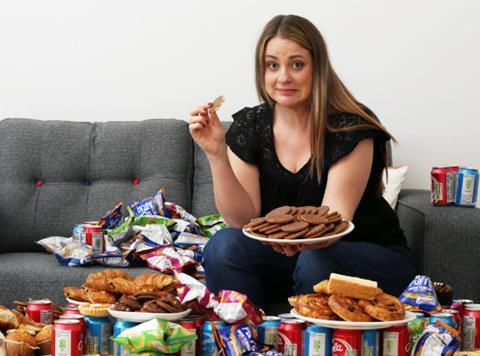 Food Standards Scotland has launched a campaign to try to tackle unhealthy snacking habits North of the Border.

The regulator's Change our Future campaign will encourage people to give up unnecessary treats every Tuesday as an "achievable" way to try to break the habit of unhealthy snacking.

The campaign will feature a TV advert, online and social media activity using the hashtag #treatfreetuesday.

The average person in Scotland could reduce their calorie intake by around 16,000 calories each year if they dropped two chocolate biscuits and a can of sugary drink one day per week, according to FSS.

"Too many people treat themselves with unhealthy snacks they just don't need," said Dr Gillian Purdon, FSS senior dietary advisor. "The fact is, all those little extras can add up to health problems for ourselves and our children in the longer term. Around one third of children and around two thirds of adults in Scotland are currently overweight or obese. It's forecast that, unless things change, 40% of adults in Scotland could be obese by 2030."

"A treat should be just that - something we enjoy which we have occasionally - but as a nation we have got into the habit of frequently having unhealthy snacks. Making changes to your diet might be easier than you think."
It comes as new data released last week, revealed that average life expectancy in Scotland during the past three years had failed to rise for the first time since records began in 1861.
The statistics are set to be presented at a seminar organised by the Glasgow Centre for Population Health later this month, and show that between 2012 and 2015 the ages at which women and men could expect to live in Scotland remained static at 81.1 and 77.1 years respectively.