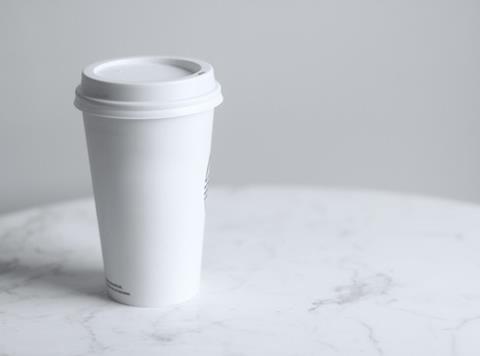 The government should expand the soft drinks levy to include sugary coffees, according to the National Obesity Forum.

The NOF has said the move would encourage out of home outlets to switch to sweeteners rather than sugar, just as many soft drinks were reformulated ahead of the levy which came into effect last week.

Under the levy, manufacturers of soft drinks with over 5g of added sugar per 100ml are charged 18p per litre, while drinks containing over 8g of sugar per litre cost an extra 24p. Fruit juice and dairy drink producers are currently exempt from the levy regardless of sugar content. "The sugar levy is hugely successful in removing quantities of sugar from fizzy drinks, and by so doing I think it's become one of the most successful policies the British government has introduced against obesity," NOF spokesman Tam Fry told The Grocer.

"The most important thing is that we look to see what the success of the sugar levy has been and apply that equally to milkshakes, frappuccinos, coffees, and all those kinds of drinks. Then we might start seriously thinking about foodstuffs."

He said drink reformulation and providing alternatives to sugar was key in tackling the problem. "We need to concentrate more on perfecting sweeteners so people don't feel they're eating artificial substances which have further health ramifications," he said, adding that sweeteners were deemed safe by health authorities.

Fry said that although OOH outlets were already reducing sugar levels in their beverages, they needed to be held accountable by an industry body.

"There's this great divide between OOH and the rest of the food sector, and it's the out of home people who are the difficult ones because they don't have anything like the FDF to set a standard and become a leader."

Coffee outlets needed to "up their game" with labelling and clearly indicate how much sugar is in beverages, he said.

Fry added that retailers should take action before the government was forced to intervene. Last July, Public Health England called on dairy and fruit juice companies to cut sugar levels or face the prospect of an extended soft drinks levy in 2020.

"We're trying to explain to the manufacturers and retailers what damage is being done and suggesting that if they don't do something voluntarily, it will be done for them by the government," Fry said.

A BCA spokesman said: "It's important to remember that unwhitened coffee contains almost zero calories and unsweetened coffee contains no added sugar. Coffee can be part of a healthy, balanced diet."

Food to go outlets have already kicked off sugar reduction efforts. In January, companies including McDonalds, Costa, Starbucks, Greggs and Caffè Nero signed up to a code of practice to reduce sugar content by 20% by 2020 in line with PHE targets.

The code advocates recipe reformulation, healthier children's menus and responsible promotions, as well as readily providing nutritional information.