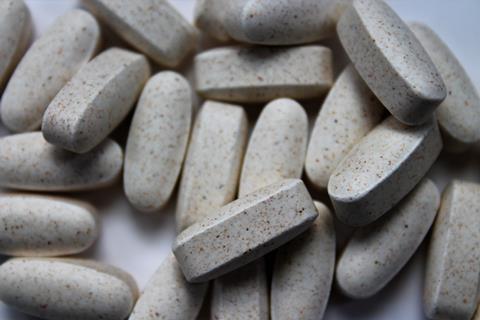 Consumer health is one of the hottest sectors right now. It's a big market, with Euromonitor estimating global sales of $272bn in 2020 (including VMS, OTC, sports nutrition, weight/allergy management and paediatric) with a CAGR of 6% since 2006, and double-digit growth in the past 18 months.
Growth has accelerated in the wake of Covid as interest in health has exploded. US household penetration of vitamins, minerals and supplement (VMS) products in 2020 increased by 5% to 58%. Another interesting aspect is the consumer demographic is getting younger, with an 18% increase in usage in the 18 to 34-year-old cohort in 2020.
Interestingly, consumer health is one of the few consumer categories that grew both during and after the financial crisis of 2008, and throughout the pandemic. Given these dynamics, unsurprisingly the sector is garnering more attention.
Historically the sector has been dominated by pharma companies such as Sanofi, Bayer and Glaxo, but it is now becoming of increasing interest to the food/HPC players. P&G and Reckitt are established players but Nestlé and Unilever are now taking a more serious look at the space. Nestlé recently paid $6bn for the acquisition of Bountiful, which is one of the largest pure play nutrition companies in North America and one of the three largest nutrition businesses in the world. With this deal, Nestlé's CEO Mark Schneider is hoping, firstly, the consumer health category remains elevated post-Covid, and secondly the acquired brands can travel outside of their North American heartland.
The big picture is that Nestlé wants consumer health to become a platform that is, in time, every bit as strong as its petcare and coffee franchises. Post Bountiful, Nestlé's health sciences sales will be CHF 6bn, treble the level of only a few years ago. We think more deals could follow and CHF 10bn of consumer health sales is not an unrealistic target in the next few years. As well as vitamin and supplements, the other focus areas for Nestlé's consumer health unit include healthy ageing and growth, gut health and metabolic health as well as the broad topic of obesity.
Unilever is starting from a smaller base in consumer health than Nestlé, but has recently acquired Smarty Pants, Olly Nutrition, Onnit and Liquid IV. When including the acquisition of Horlicks, its sales exceed €1bn and grew by a quarter in 2020. Its stated aim is to treble its consumer health sales to €3bn and make it a new growth engine for the group.
With Reckitt looking to exit its Chinese infant milk formula business and Glaxo looking to spin out its consumer health unit, we expect consolidation of what is a very fragmented category. The top 10 nutrition/VMS players globally represent just 19% of the market, while the remaining 81% consists of small and local competitors. We expect the industry to look very different in five years' time. It's clear everyone with ambitions in this sector is jockeying for position, looking to end up on the right side of consolidation.