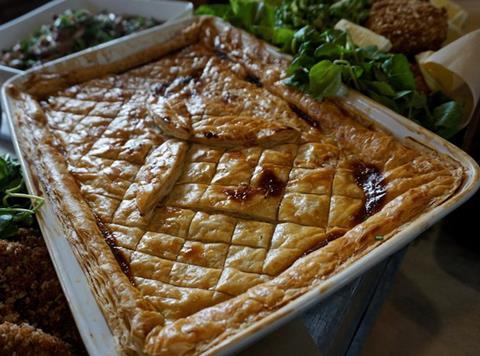 WWF has teamed up with foodservice giant Sodexo to launch and pilot a range of 'sustainable and healthy' school meals.
The Green & Lean range of 10 meals was developed jointly by WWF experts and Sodexo chefs following the principles of the charity's LiveWell dietary advice and Sodexo's Better Tomorrow Plan.
They include beef lasagne, chicken & leek pie and Lancashire hot pot, with plant-based foods making up at least two thirds of each meal and refined grains replaced by wholegrains. All the meat and fish used is RSPCA Assured or MSC certified.
Sodexo's executive development chef for Independent Schools, Tom Allen, said: "It was really important that the meals we created tasted great. The idea was to make small changes to popular, well-loved dishes that would up the nutritional content and reduce the environmental impact, without dramatically changing the taste or the look of the dish."
The meals will be piloted over the next few weeks at eight of Sodexo's independent school contracts, before being rolled out to the wider school and university sector and within its corporate services restaurant business.
"At Sodexo we serve around one million meals every day in schools, hospitals, workplaces, sports stadia, army barracks and prisons. In short we reach consumers in every walk of life," said Sodexo UK & Ireland's corporate responsibility manager Edwina Hughes.
"For this reason we have an important role to play in both helping promote healthy lifestyles and in doing so in a way that is sustainable."
The partnership is a significant step for WWF, which has been working on its sustainable LiveWell diet model for several years.
"The food we eat - growing, producing and consuming it - has a massive impact on the planet. We have found that food is responsible for around 30% of Europe's greenhouse gas emissions," said Nick Hughes, food sustainability advisor for WWF-UK. "Through LiveWell we aim to provide simple, workable guidance on choosing a diet that can improve your health and that of the planet at the same time and is also affordable. It is great that these principles can be applied to meals like lasagne and chicken pie and we are hopeful that Green & Lean will be successful."