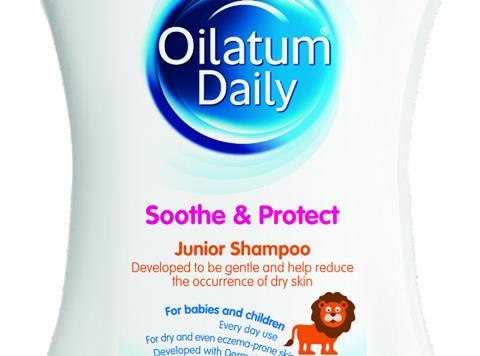 GSK Consumer Healthcare has launched a £7.6m media campaign to drive awareness of its cold and flu products, alongside a refresh of its Oilatum portfolio.

Two TV adverts will run, with the push for Day & Night Nurse, the subject of a £4.6m spend, making the claim that there is 'Nothing stronger for cold and flu'. Beechams will see £3m invested in an ad highlighting Max Strength Sore Throat Lozenges.

"The NHS has identified that winter conditions can be seriously bad for our health," said Andy Mahoney, area marketing manager for respiratory at GSK. "By reaching a wide range of consumers with our two new TV adverts, we want to be able to continue to provide the products consumers need to continue their everyday life against the backdrop of illnesses out there during the winter months."

Alongside the push for its cold and flu portfolio, GSK is also investing in its Oilatum brand, with changes to both the children and adult products.

The brand will see a complete packaging refresh across its eczema treatment SKUs from December, including Oilatum Cream and Oilatum Junior Cream. The Oilatum Daily lineup, which features Oilatum Daily Junior Moisturising Lotion and Oilatum Daily Junior Cleansers, has also been reformulated, and will be rolling out this month.

"The new formulation and up-claim on Oilatum Daily Junior Moisturising Lotion looks to further build trust with consumers, and the packaging refresh across the eczema treatment portfolio will modernise and evolve the look and feel of our treatment range to bring a simplified and distinctive brand mark that shoppers will recognise," said Adele Chee, Oilatum brand manager at GSK.