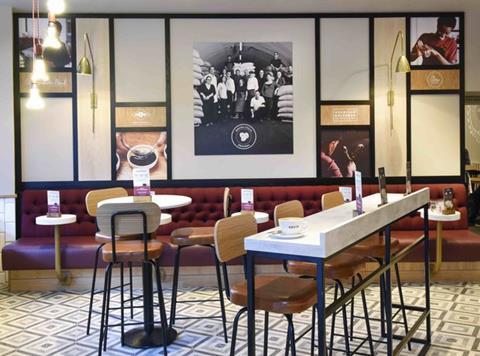 Costa is rolling out its Chatty Café scheme across over 300 branches nationwide in a bid to tackle loneliness.

As of April this year the coffee chain has been running the initiative, which sets aside tables specifically for people who want to chat over coffee, in 25 branches.

Last month Costa commissioned a poll of 2,500 UK adults that found 75% would like to have more human interaction and 59% said they were having fewer face-to-face chats than 10 years ago.

"Our coffee shops have always played an important role within communities, acting as a hub for people to meet, spend time together and most importantly, talk. With loneliness and social isolation on the rise, feeling part of a community is more important than ever," said Costa Coffee head of community and sustainability Victoria Moorhouse.

"And that's exactly what the Chatty Café scheme is all about - we understand the importance of conversation and we want to help make it as simple as possible for our customers to open up, have a friendly chat and bring local people together within our stores."

Costa first launched the scheme at its Oldham branch last summer after it was set up as an independent campaign in March last year.