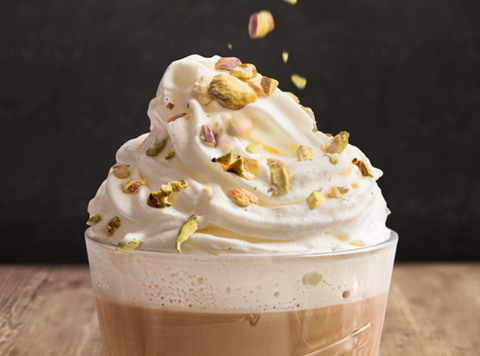 Costa is launching a two-day pop-up coffee bar in London showcasing its quirkiest global flavours to celebrate international coffee day.

Its range of six international drinks include a Middle Eastern camel milk latte, a jasmine cappuccino from China and a doughnut latte from Poland.

In addition, it offers a hot rose and almond latte from the Middle East and North Africa, a green tea latte from South East Asia and a pistachio latte from Hungary.

Its Covent Garden branch on Shelton Street hosts the Costa Bean Around the World coffee bar from 11am to 7pm until 29 September.

"International Coffee Day is the perfect time to celebrate the world's love of coffee and the unique flavours fellow Costa lovers around the globe enjoy," said Costa chief coffee taster Gennaro Pelliccia.

"We're excited to share the unique coffee styles we serve in other markets with our customers here in London, giving them a chance get creative with the personalisation station. We're looking forward to seeing which flavours they like the most, and who knows, maybe we'll see them on the menu in the future."

Customers are also invited to create their own signature brew with the help of a coffee barista, with the chance to select from a bespoke combination of milk, flavours and coffee types.

The event is free with the option of making a donation to the Costa Foundation.

Costa has more than 1,200 coffee shops in its international market in addition to its 2,200 UK coffee shops.