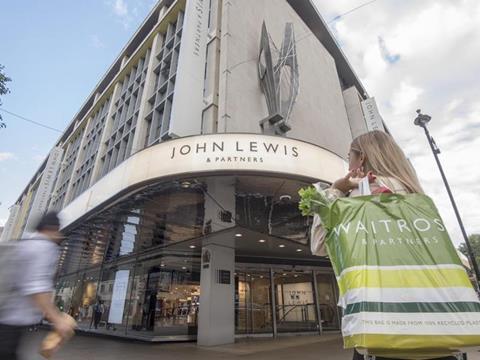 The John Lewis Partnership has become the first retailer to sign up to the Prince of Wales' Terra Carta pledge.
Terra Carta, meaning Earth Charter, was launched in January and is designed to help businesses move towards a sustainable future.
The roadmap is made up of a 10-point action plan for the next decade. It covers areas including investments, policies and systems for private sector businesses.
JLP said the initiative complemented its existing and future sustainability commitments, such as its aim to become net zero carbon across its own operations by 2035.
The retailer will use its Waitrose Leckford Estate to test regenerative farming and carbon mitigation techniques, with a view to only sourcing products from net zero farms in the UK by 2035.
Waitrose has already pledged to halve food waste within its own operations and supply chain by 2030.
"The more companies that sign up to the Terra Carta, the greater its capability will be to drive the change we so desperately need," said the Prince of Wales. "I can only encourage more people to join this urgent call to arms."
JLP chairman Sharon White said: "HRH The Prince of Wales has made an outstanding contribution to global environmental preservation and protection for over 40 years and we are proud to support his latest initiative and become a Terra Carta supporter.
"The Terra Carta reinforces the Partnership's commitment to sustainability and we're pleased to be the first retailer to support it. It will help galvanise our work to put the environment at the heart of what we do. We know we still have a long way to go but each day we are making progress."
Waitrose has also announced a reduction in its use of plastic packaging for its own label Easter egg range by 44% and card by 18%.
Christina Capellaro, Waitrose packaging development manager, said: "For many years, Easter eggs have been wrapped in foil, protected in plastic and covered in cardboard. To many, this seems excessive and is an area where we know we can make a real difference."