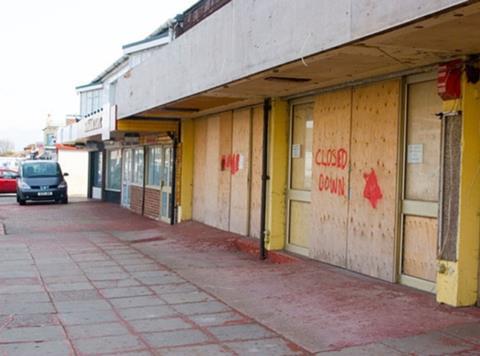 Independent retailers have warned ahead of next month's Autumn Statement that failure to "fundamentally" reform business rates could trigger a new wave of high-street shop closures.
The warning comes as new research from the British Independent Retailers Association (Bira) and the Local Data Company shows high streets are "in trouble again" after more shops closed than opened in the first half of this year.
Every region in the country saw a fall in numbers in the first half of this year, apart from the North East, which recorded a tiny net gain, according to the study.
And it is the first time in the past five years that more shops – both big and small – have closed than opened.
The net number of independents has grown by more than 7,000 on high streets since 2010, providing what Bira said was the only significant driver of reduction in shop vacancy rates.
It said this had been a lifesaver for town centres in a period during which multiples had consistently closed shops.
But in the first half of 2015, the number of independents overall fell nationally by 144 compared with an increase of 289 in the same period the previous year.
The trade association acknowledged this was not a lot in a sample of 104,715, but nonetheless "disastrous" when compared with a gain of more than 3,600 in 2011 and "a clear sign of what's in store".
Michael Weedon, Bira deputy chief executive, said: "The costs of employing people and occupying property continue to rise ahead of inflation. Six out of ten shop leases are due for renewal, or not, by 2017 and the end of a lease is the most frequent cause of the closure of a shop.
If Chancellor George Osborne did not announce "a fundamentally helpful" reform of "damaging" business rates which fell disproportionately on retail, the trend towards shop closures would accelerate," Weedon warned.