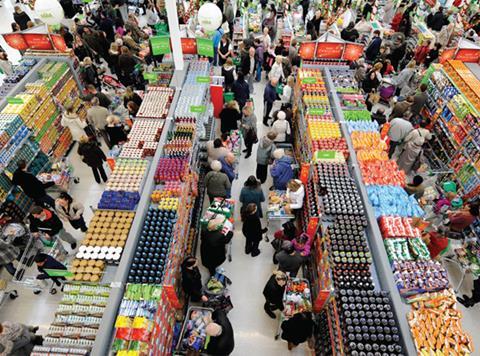 The government announced this morning the start of a six-week consultation on changing Sunday trading hours. The proposals have proven controversial in some sectors, especially with smaller traders who are currently allowed to remain open throughout Sundays. Here are some of the industry reactions to the proposed changes.
James Lowman, chief executive of the Association of Convenience Stores
"By pressing on with this unpopular and unnecessary measure, the Government has turned its back on thousands of independent retailers, many of which will now be under threat of becoming unprofitable if changes to Sunday Trading laws are made in their area. The consultation process for these reforms have been shambolic and opaque, consulting large retailers whilst ignoring the valid concerns of those hardest hit. The Government have not yet confirmed how the proposals will be introduced in Parliament and whether the House of Lords will be given the chance to review the proposals."
"The current Sunday Trading rules are a popular compromise that provide a small but important advantage for small shops. We know from the Sunday Trading experiment during the Olympic Games that longer opening hours on a Sunday only results in trade being diverted from smaller stores to larger stores, with no overall benefit in sales to the UK economy. We will continue to fight this complicated and harmful plan, and will campaign throughout the year to ensure that our existing Sunday Trading rules are retained."
David Young, partner in the Consumer Sector at Eversheds
"This consultation is perhaps a reflection in particular of the growth of online retail (unrestricted 24/7/365 shopping if you want that), and designed to level the playing field for traditional retailers, and more than anything to drive economic growth.
"It will be unpopular amongst some lobby groups and no doubt with shopworkers' trade unions. The devolution proposal, if implemented, will lead to unevenness and frustration in all quarters and may not, in fact, have national retailers rushing to avail themselves of the new freedoms. We shall see."
Daniel Todaro, managing director, Gekko
"Sunday is no longer seen as a day of relaxation and rest but is now simply an additional day for our consumer driven nation to look for the right products and promotions.
"The reality is shoppers have a growing appetite and busy lifestyles and people want to have the choice to shop for more than 6 hours. For a long time now people in the UK have used Sunday's as they do Saturday's – to carry out one of their favourite hobbies and pastimes, shopping. Unlike any nation in Western Europe, the UK is unique in that we like to shop, whilst other nations shop out of necessity, we in the UK like to make our retail therapy more of a sociable brand experience.
"The shake up of trading laws is not surprising as sticking to traditional, some say outdated laws, links back to a consumer world that ultimately no longer is reflective of the UK's lifestyle and desire to shop whenever they like."
Ralph Patel, NFRN National President
"The changes are seen by the government as an opportunity to allow shops and high streets to stay open longer and compete with online retailers. However, all these plans will achieve is the decay of the high street, as consumers shift from small shops to large multiple out of town retailers, as was seen during the 2012 Olympics.
"The Federation is determined to fight these ill advised plans before more independent retailers are forced out of business as a result of the increasing pressures the government is mounting on them and is urging members to write to their MP."
James Bielby, chief executive of the Federation of Wholesale Distributors
"The Government claims that longer opening hours will increase consumer choice, but the opposite is true. Without the few extra hours of trading a week, smaller shops may not survive. That means many people will not have the choice to shop locally, they will not have the choice to walk to the shops rather than drive, they will not have the choice to support unique, independent businesses owned by and employing their neighbours, and they will not have the choice to ensure the money they spend stays within their community.
"There is little evidence to suggest that the public want Sunday to become the same as every other day. Nor is there substantial evidence that the economy will benefit from longer opening hours. The result of the temporary relaxation in 2012 was that sales spread over the longer period rather than increasing."