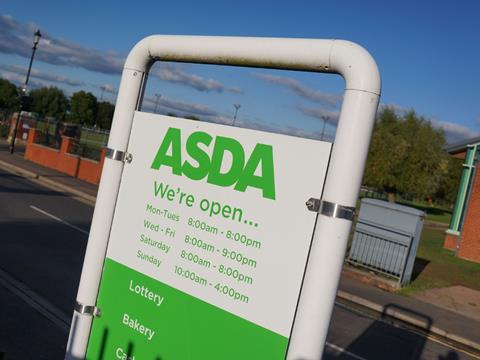 With the announcement that tomorrow's (8 July) emergency Budget will contain potentially controversial proposals to reform Sunday trading laws, which will devolve powers for regulating Sunday trading hours to local authorities, reactions have come flooding in.
"In areas where large stores' trading hours are extended, we will simply see the same amount of trade spread over more hours and shifting from small stores to large stores, as was the case when the laws were suspended for the 2012 London Olympics," said ACS chief executive James Lowman.
"The short period of time that small stores are open while large stores are shut is a crucial advantage for convenience stores, most of which are owned by small businesses. Liberalising Sunday trading hours would make some small stores unviable."
David Young, partner in the consumer sector at legal firm Eversheds, said the chancellor's plans were "perhaps a reflection in particular of the growth of online retail…designed to level the playing field for traditional retailers, but more than anything to drive economic growth.
"The devolution proposal, if implemented, will lead to unevenness and frustration in all quarters and may not, in fact, have national retailers rushing to avail themselves of the new freedoms," he said.
FWD chief executive James Bielby said: "This is a baffling move by the chancellor, one which was not mentioned anywhere during the election campaign."
"There is no compelling evidence to suggest that sales will increase if larger shops are open longer, and even the supermarkets are unconvinced of the value of longer hours. Simply spreading consumer spend over a longer period adds cost to businesses with little extra benefit, but it punishes the smallest operators who have previously had this tiny advantage over the national chains."
Bielby said the few extra hours a week where smaller stores could trade without competition from "megastores" had been a good compromise, and one which the public supported.
"The current law supports entrepreneurs who start and grow local businesses and allowing local authorities to remove this would penalise those ambitious business owners," he said.
Others reacted on Twitter, including leader of the Green Party Natalie Bennett:
#Sundaytrading extensions - bad for small business, bad for people & communities, good for big businesses. Sounds like the Tories.

— Natalie Bennett (@natalieben) July 7, 2015
Chief Executive of the Taxpayer's Alliance Jonathan Isaby:
Huge credit to @George_Osborne if @DailyMirror is right and he's to scrap arcane Sunday trading laws via @hendopolis pic.twitter.com/kUoDRGaE0u

— Jonathan Isaby (@isaby) July 6, 2015
Managing Director of Conlumino Neil Saunders:
The Chancellor's Sunday trading plans lack guts. This should not be devolved to councils, it should be up to retailers themselves.

— Neil Saunders (@NeilRetail) July 7, 2015
Kevin Jenkins, UK & Ireland managing director Visa Europe said: "More than 20 years after the Sunday Trading Act was introduced, it is clear consumer appetite to shop on a Sunday continues to grow. According to our card transaction data, face-to-face spending on a Sunday has grown 35% in the past five years – significantly higher than any other day of the week."
"Nothing has happened in the last three months to change the economic issues," claim the Rural Shops Association, who are disappointed at the lack of a mention for Sunday trading changes in the Conservative manifesto. "One small item that was in the Conservative manifesto was a promise to "secure the future of 3000 rural post offices". The vast majority of these Post Offices are sited within a rural convenience store and hence their very existence depends on the host store remaining profitable.
There is universal agreement that the existing Sunday trading laws provide a modest but very welcome boost to smaller convenience stores, which are able to meet customer's needs at times on Sundays when larger stores are closed. Allowing supermarkets to take business from small convenience stores on Sundays will have a negative effect on the viability of these shops in rural areas and also on the existing Post Office network that they support."
"Should trading laws be relaxed, retailers will have to cope with increased operating costs and the challenge of finding enough staff to work the extra hours," said Ian Geddes, UK head of retail at Deloitte. "However, longer Sunday trading would enable retailers to provide a more flexible offering that meets customers' needs."