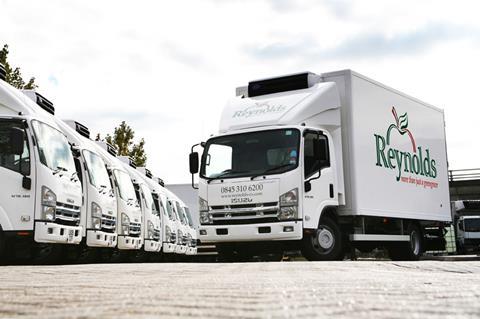 Almost 5,000 wholesale employees have been made redundant as a result of the coronavirus crisis this year, The Grocer can reveal.
The figures came from a survey of 300 wholesale business carried out by the government to access the impact of the pandemic on the sector.
The businesses that responded to the Defra research account for around 90% of UK wholesale sales and the 4,700 job losses reported represents 8% of the wholesale workforce.
Worryingly, these figures are only likely to rise further, with the survey suggesting 40% of wholesalers are at risk of insolvency in the next three months.
Last month, The Grocer reported widespread redundancies had taken place at wholesale giant Bidfood, where more than 500 employees were laid off. These were primarily related to the knock-on effects of restrictions imposed on the hospitality sector.
Around the same number of staff were also let go from its rival Brakes, while fresh fruit & vegetable wholesaler Reynolds has been forced to cut 400 employees, a third of its headcount.
The FWD reiterated its calls for sector-specific government support such as extending business rates relief to cover wholesalers.
"It's important that government understands that wholesalers' wage costs are a smaller proportion of overheads than many other businesses," said FWD CEO James Bielby.
"They have storage and refrigeration costs, vehicle costs, and whatever remaining cash reserves they have left are tied up in stock in anticipation of Christmas and EU exit a week later. If the hospitality sector is to recover under the new tier restrictions, it needs a viable supply chain.
"Without immediate intervention from the government, our members won't be able to guarantee their customers the service they need to profit from this slim Christmas trading window."
Defra has previously told The Grocer it will use the survey results to determine the case for financial support for the sector.