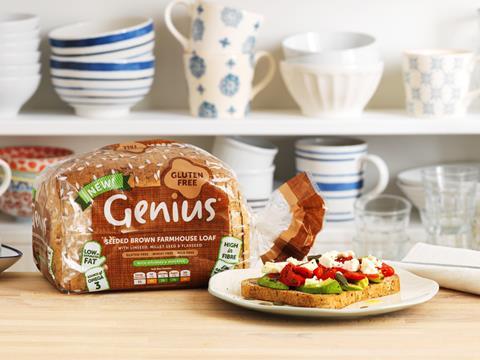 Gluten-free brand Genius Foods is to "simplify" its offering by cutting the production of non-branded products in a move that will see 115 workers made redundant.

All of the brand's existing bakery locations will continue to operate. However, it will now only manufacture Genius-branded products.

A formal employee consultation has begun, with redundancies expected by the end of June.

"It is a difficult time for all our staff as these changes are made," said Jeremy Bradley, chief executive of Genius Foods. "We are committed to doing everything possible to support our employees, especially those who will be directly affected.

"In order to support our market-leading position, we need to simplify and focus on developing and investing in a strong Genius brand. As a result, the company will end production of its non-Genius branded business by the end of the year."

The manufacturer said it was "committed" to ensuring it fully supported all those affected to "help them find alternative employment". The support package will include the opportunity for voluntary redundancy, outplacement assistance and options for relocation within the organisation.