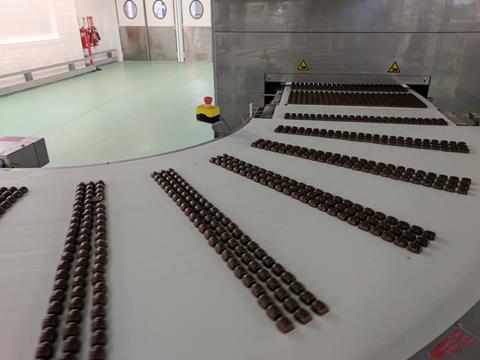 Cadbury triumphantly heralded a "return to Bournville" this week. Its new investment in the famous Midlands site, it announced, would enable it to not only shift production of its core Dairy Milk range back to Britain, but also to produce biscuit-filled bars – such as Cadbury Dairy Milk Tiffin and Cadbury Dairy Milk Oreo – that were previously made in Germany.
It was a big announcement for US brand owner Mondelez, which faced significant flak at the beginning of the year after moving the production of some Cadbury Dairy Milk bars to Poland.
At the time, critics argued Mondelez was breaking the promise its owner Kraft made during the controversial takeover of Cadbury seven years ago to keep production of its chocolate on British soil, and claimed the move was a cost-cutting exercise.
Mondelez always insisted the production shift to Poland was temporary, and its ambition to boost UK production following the £75m investment in Bournville does seem to demonstrate a commitment to British manufacturing.
This is an increasingly important statement for big food manufacturers to make as Brexit looms on the horizon. While moving manufacturing from one country base to another to save costs is part and parcel of a competitive business model for global food companies, the UK's imminent exit from Europe means any changes to British production are being read as a definitive judgement on the attractiveness of the British market after it cuts ties with the Continent.
And as the political chaos around Brexit continues, the British public is growing increasingly tetchy, particularly when it comes to the issue of jobs and labour.
So Cadbury's announcement might not be welcomed with quite the fervour it was hoping for. Increased automation means the "return to Bournville" won't actually create new UK jobs to replace the 400 lost when Kraft closed Cadbury's Somerdale factory shortly after the takeover.
It will at least give some security to workers currently employed by Cadbury in its Bournville factory. And that is more than many food and drink workers can hope for in the turbulence of post-Brexit Britain.