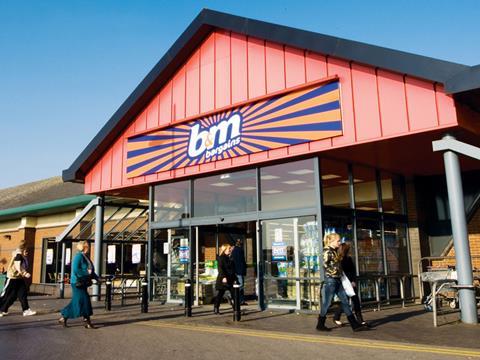 Shopworkers' trade union Usdaw has reached a new agreement with discounter B&M Bargains, which allows it to represent store employees.

Usdaw was previously only able to represent B&M's distribution staff.

"We are delighted to develop the existing relationship with B&M, from only representing their distribution workers to now providing their shopworkers with an independent trade union voice. The agreement also includes the company's drivers," said Usdaw deputy general secretary Paddy Lillis.
"This is something the staff have been calling for and we welcome the company taking a grown-up attitude towards industrial relations, which other retailers could learn from. Our efforts are now turning to recruiting members and establishing an effective reps network within B&M."

He added that there was still work to be done in receiving union recognition.

"Usdaw has thousands of members working for retailers who currently don't recognise the union. Staff working in businesses like Marks & Spencer, Aldi and Lidl need the representation and support of an independent trade union. We again urge the management in those and other companies to abandon their long-held resistance to recognising Usdaw as the union to represent their staff. Now is the time to follow the lead B&M have provided," said Lillis.