Unilever CEO Paul Polman polarises people. For some, he is a rare example of a CEO who is also a statesman. A poster child of responsible capitalism. He has made Unilever more resilient and agile and has delivered a return of 280%. Others think he has spent too much time saving the world and taken his eye off the business, creating the conditions for the Kraft Heinz bid.

Polman has been Unilever CEO since 2009 and said then it was a five-year role. Following the Kraft Heinz bid and implementing Connected for Growth, the biggest organisational change in a decade, it looks like Polman will step down in his 10th year, 2019. If it were not for the Kraft Heinz bid, he may have left already.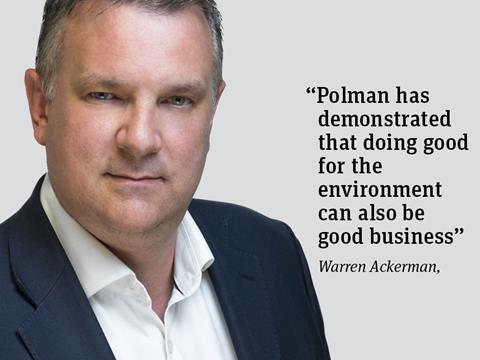 Polman is keen on an internal replacement, but chairman Marijn Dekkers will make the call. Our internal shortlist would include Nitin Paranjpe (head of home care), Alan Jope (head of personal care), Graeme Pitkethly (CFO) and Kees Kruythoff (head of North America). Our preferred candidate would be Paranjpe, because he has done an excellent job with home care and we see his step up to run the new combined food-refreshment unit as a positive sign.

In terms of external candidates, there has been much discussion of Tesco CEO Dave Lewis coming back into the fold. He ran Unilever's personal care portfolio and was seemingly being groomed for the top job. Lewis has done a good job at Tesco and may be tempted to return. However, there would be a question about what kind of signal it might send. It is also not clear how good Lewis' relationship still is with Unilever following Marmitegate last year.
However, Lewis is a high-profile name with a decent track record that shareholders know well from his time at Unilever and at Tesco. Having someone who understands both the rapidly changing retail and fmcg landscape would be an obvious plus. It may end up being a two-horse race between Nitin and Dave.
When asked what attributes a new CEO would need, Polman has said he or she would need to be very digitally minded, but also have answers to the big questions such as the impact of voice search, artificial intelligence, and even the future of social cohesion.

Polman has made the company much more outward-looking and customer-focused. He was well ahead of his time with the Unilever Sustainable Living Plan and has demonstrated that doing good for the environment can also be good business.

Where he has fallen a little short has been on volume growth. He aimed to get it up to global GDP growth but this has not happened. He promised to double sales to €80bn but will fall well short of that (admittedly it was a stretch target to instil a growth mindset). Whoever follows will be taking over a company unrecognisable from even five years ago.

Warren Ackerman is head, global staples research, at Société Générale