Meet the buyer…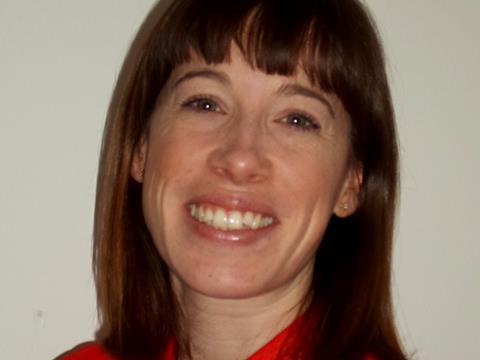 Verena Alter, senior buying manager, Lidl UK
Verena joined Lidl in 2013 and is now a senior buying manager responsible for own-label home baking products as well as a number of other ambient categories such as pasta, rice, tea, coffee and soft drinks. She previously worked in a buying role at Metro Cash & Carry in Germany.
What do you love about your job?
VA: It's the moment when I hear a customer in store saying to her friend "I love the Lidl Vanilla Cake Mix, it makes the most amazingly fluffy sponge." It's great to be able to directly influence the products available to our customers in store. I especially like being involved in all steps of the process, everything from quality to packaging.
How would you sum up the past year in home baking?
VA: From a Lidl perspective, very successful as we are seeing strong double-digit growth in the category. In general the trend away from standard baking, especially bread baking, towards more artistic baking has continued and the interest around products that enable customers to participate in this trend is strong.
What are the driving forces behind Lidl's rising home baking sales?

VA: Over the last few years a lot of work has gone into extending the range and our customers have certainly responded to this. We now offer a range of about 45 products including a number of cake decorations, colourings, frostings and cake mixes, which customers can purchase all year round. In addition, we provide customers with everything needed for festive baking from October onwards.
How has your home baking range changed over the past year and what trends have you been tapping?
VA: We constantly analyse the market and closely monitor any new trends. Wherever necessary we change or improve the assortment to make sure that we offer the right products for our customers. In home baking we reacted, for example, to the increasing demand in decorations and offer now a number of cake sprinkles, frostings and food colour gels. We also have recipe suggestions on most of our Belbake products to give customers that extra bit of inspiration.
What's the best way for a supplier to approach you with a new product?
VA: I love to discuss new product ideas with suppliers and, in my opinion, the exchange is vital to find new opportunities. I do receive a lot of proposals via email, post or have samples sent straight to my office. If I think something could be interesting for my customers, I contact the suppliers to discuss the idea further.
Any pet hates when approached by a brand with NPD?
VA: I really do not appreciate being chased by suppliers if I have reviewed something and decided it does not have potential for Lidl.
How will the home baking market shape up in 2016? What are the key trends?
VA: I believe people will continue to move from baking standard products, such as bread and basic cakes, to baking more to impress.