The future of retail is closer than you think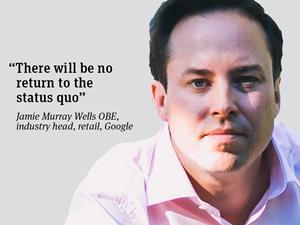 Over the course of a decade, the high street will evolve to offer consumers rich, personalised products and experiences that transform shopping from a chore to an exciting adventure – imagine routine purchases of razor blades and pet food evolving to auto-replenishment model.
That's the picture painted by the latest report from the World Economic Forum and Accenture called 'Shaping The Future of Retail for Consumer Industries'. The report extrapolates and projects the trends we can see taking shape today 10 years into the future. I was involved in this robust piece of research as a member of the World Economic Forum steering committee and think it is a great primer in explaining the necessary steps supermarkets and grocers need to take to stay competitive.
The connected consumer and their rapid adoption of technology, especially smartphones and other mobile devices, is driving the transformation of retail. Shoppers now expect their online and offline interactions with a brand to be seamless and pain-free. The frictionless experiences they already enjoy via platform-based services such as Deliveroo or Amazon, have set a high benchmark for all retailers dealing in consumer packaged goods.
Bricks and mortar stores will not vanish but the physical space and how it is used must be re-imagined. Automated check-out and payment will be the norm and staff will take the responsibility of curating, advising, inspiring and ultimately delivering a pleasurable, personalised experience using the latest tech, including handheld devices and VR. Store space will carry much less inventory, as online purchases accelerate.
Meanwhile, technology will help overhaul back-room operations and drive efficiencies throughout the business, from streamlining the supply chain with full real time stock visibility, to optimising the reach and effectiveness of marketing, so that messages reach consumers in the moments that matter.
The technologies identified as likely to have the biggest impact on retail in the medium term include:
The Internet of Things - the ability of sensor-equipped objects to gather valuable consumer data is invaluable in identifying products and service improvements and possible savings.
Autonomous vehicles – these will deliver savings on labour costs and improve speed of delivery both to store or the end customer.
AI/machine learning – will mean companies can analyse consumer data and behaviours far faster than ever before to respond and make recommendations in real time to prospects.
Robotics – as mentioned, developments in this field will drive cost savings through operational efficiencies in warehousing and distribution. Automating low level customer and supplier conversations via software bots will also free up staff for more complex, higher value negotiations.
This reshaping of the retail landscape does present challenges. The investment in technology will be costly, and motivating and re-skilling the workforce to use new tools and systems is a priority. Company culture will have to adapt to an agile mindset that can spot and act on opportunities at speed. However, there will be no return to the status quo. Customers are already outpacing businesses in their use of technology – it's a brutal truth but retailers need to meet customer expectations or risk extinction.
Jamie Murray Wells OBE is industry head, retail, at Google