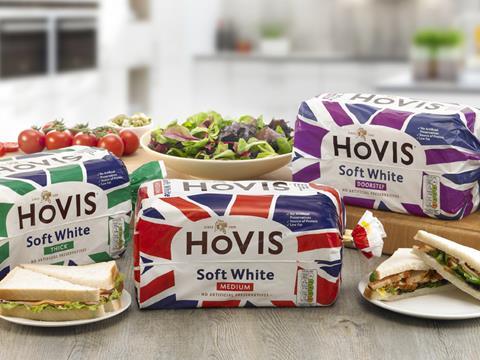 Hovis - which lost £56m in retail sales last year - has returned to growth.

Value sales have grown 9.7% in the past quarter - in stark contrast to the same period a year ago, when sales crashed 18.9% [Kantar Worldpanel 12 w/e 17 August 2014 vs 2013].

Although Hovis is still in decline over the 12- month period - down 16.5% according to IRI [52 w/e 9 August 2014] - the quarterly growth is an indication of a return to form for the business, which was split from Premier Foods in January as Hovis Limited, a joint venture between Premier and US private-equity firm Gores Group.

Hovis sales crashed 13.4% in 2013 [Nielsen 52 w/e 4 January 2014], resulting in a £55.7m drop in value - the biggest loss recorded by any of Britain's grocery brands last year. Hovis had been hit by the loss of a contract with The Co-op and had been losing share to Warburtons and Kingsmill.

The return to growth had been driven by working "very closely" with retailers to increase availability and distribution," said Hovis sales director Chad Leembruggen, who claimed Hovis was currently the fastest-growing pre-packed bread brand.

Leembruggen said promotional activity had played a part - bread has been an important front in the supermarket price war - but insisted the key factor had been distribution gains.

Hovis was expanded in April with the launch of Taste Sensation flavoured loaves, but Leembruggen said it was too early for them to have had much impact on overall sales.

Taste Sensations was the first launch from Hovis Limited and is part of a five-year £200m investment programme to reinvigorate the brand.