Costcutter Farnworth has turned a corner in corner shop convenience. After investing in a £400,000 refurbishment 12 months ago using the Costcutter premium guidelines, both profit and sales at the now 2,200 sq ft shop near Bolton have risen 55%.

"We had mixed vibes about it," admits owner Baz Jethwa, who runs two shops with his wife Dhara."Shall we do it? Shall we wait? We're in a recession but with the supermarkets opening express-size stores we thought we have to do it to make sure our store is future-proof."

The store doubled in size, a bakery was added, a butcher, more locally sourced produce and a Costa Coffee refreshment area. A wall is burgeoning with fresh fruit & veg sourced locally.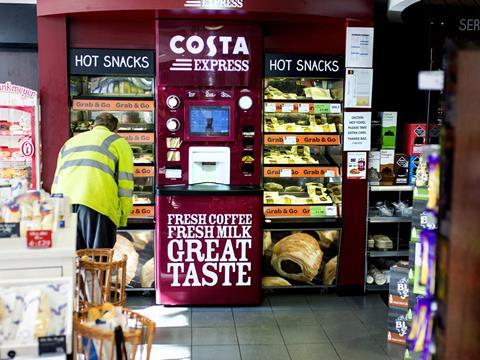 "Using local suppliers has really taken off," he recalls. "We put the Costcutter Independent brand milk in after the refurb and had an overwhelming number of customers asking for their local milk back. Then they asked for local potatoes, eggs and all sorts."

Despite the local push Jethwa "backs Costcutter 100%" and never considered switching symbols, even though the overhaul coincided with the switchover from Nisa to P&H. The symbol provided support throughout the refurb though the couple funded it themselves.

It is the hot food offer that Jethwa and his customers are most excited about. From pasties to pastries, this c-store is anticipating stomach rumbles from workers in the factory behind to kids who skipped breakfast.

"If I opened 10 stores tomorrow I would make sure there was hot food in every single one," says Jethwa. "Hot food is key for us; it gets the customers in."

The most recent addition is a Cuisine de France display unit, with freshly baked bread and pastries, but the best feedback is about the hot Carrs pasties. They are baked in-store and selling at a rate of about 2,000 a week.

"I took pictures of the girls in the back making the hot pasties for Facebook and customers were really surprised. They didn't know we made them like that.

"I like my social media. On a Saturday morning I can put up a picture of a bacon buttie to get customers to come out and get one for £1."

Jethwa is always open to feedback and felt the refurbishment was an important way to show the regulars he values their custom. "We've been here 10 years and now we're investing back into the community."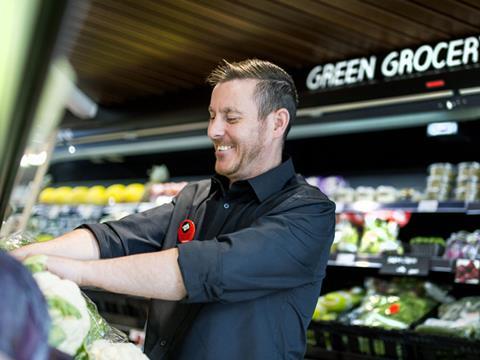 Future plans

To keep his active customer base happy, Jethwa is continuing to invest in customer service, with staff scoring-sheets on appearance, greetings and service.

"We're getting the level of customer service to where it needs to be. We're also trying active selling through interacting with customers and starting conversations."

There are plans to bring an even higher level of customer service to Costcutter Farnworth. "We're looking into home delivery but we need to get it bang on and it won't work if we have to say sorry, we missed your delivery. We should be up and running next year."

Before any further expansion Jethwa wants his first store, located half a mile away, to undergo the same premium refurb with added improvements, having learnt from his first one. "By next year we want to work out how we can get customers to travel through more of the store even if they're just coming in to pick up food to go."

Although both of Jethwa's c-stores are in sleepy suburban areas, he has his eye on a more bustling cityscape for his next project. "I like Manchester city centre but it's bigger rents there. That's the ambition."

Gourmet burgers, pizza and fill-your-own bottle house wine and craft beer are all on the menu for Jethwa's metropolitan Manchester convenience hub.

"It would be great to make it really student-friendly. Students don't think about what they're going to eat tomorrow, they think about what they're going to eat at 12 and then what they are going to eat tonight."

In the future, Jethwa aims to have a 15-store retail empire up and running to make sure the ladies in his life are fully catered for. "My little girl wants all of the good stuff and her mother is exactly the same. So I've already got it planned and I know how many shops I need to make it happen."