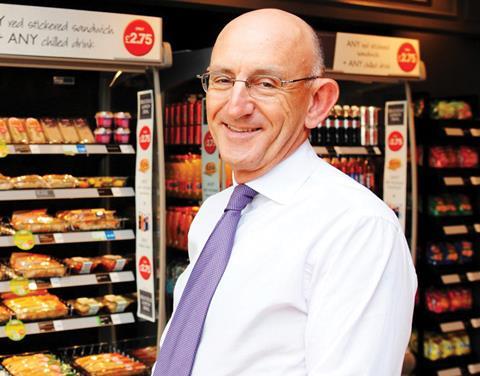 Greggs CEO Roger Whiteside hailed the success of its partnership with Iceland but confirmed that he does not want to expand its branded product range beyond the frozen discounter.
"It went off like a rocket. The customers loved it," Whiteside told food-to-go conference Lunch! on Friday.
"We were very happy with the returns we were making with Iceland, but the thing that worried me when I carried out the strategic review was the famous story about Thorntons chocolates," he said.
The premium chocolate brand's former chairman Peter Thornton told The Guardian in May 2011 that its profits were undermined by the domination of supermarket sales and "robot-packed" boxes in preference to the in-store experience.
Whiteside said: "Even though I couldn't prove really that there was a cannibalisation of sales going on because the supporters of that initiative were saying that's a different time of the day, you can have your cake and eat it, I was just suspicious. I just felt if you went much further, you'd be having everyone eating Greggs at home from the freezer and people being less inclined to have Greggs when they're out and about.
"So I decided Iceland is fine, we'll stop there and make it exclusive to Iceland and carry on that way, so that's where we're stopping. So whilst I'm around, no more wholesalers."
Iceland's range of Greggs products includes sausage rolls, steak bakes, sausage & bean melts, chicken bakes, bacon & cheese wraps, corned beef bakes, cheese & onion bakes, vegetable pasties and scotch pies.