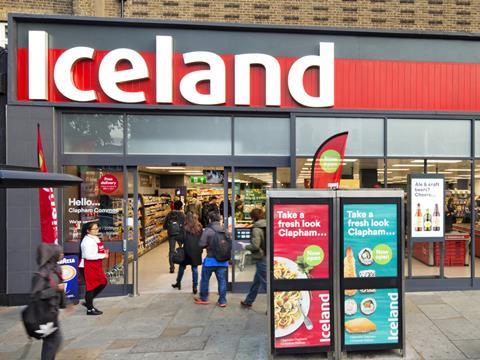 An Iceland advert that claimed its crumpets were better than M&S's has been banned by the advertising watchdog.

The ad stated that the frozen food chain's 'luxury sourdough crumpets are better than M&S's ultimate five-grain crumpets for overall quality'.

M&S complained to the Advertising Standards Authority that the ad was 'misleading' and 'could not be substantiated'.

The advert, seen in July, appeared in national newspapers and on Iceland's website.

Iceland argued its proclamation was based on a blind test of 58 people conducted by Cambridge Market Research.

It found 79% rated its crumpets as either 'good' or 'excellent' compared with 62% for M&S's when asked to assess them on a variety of factors, including flavour, taste, appearance and mouth feel.

Iceland said the 'methods of comparison were clear' and the 'sample size was sufficient', meaning the ad was 'not misleading'.

However, the ASA concluded the sample size was 'not large enough to allow for confidence in the results' and they 'did not reflect a preference for the Iceland crumpet as opposed to the M&S crumpet'.

The ASA said in its ruling: "Furthermore, because participants were asked to rate both crumpets for overall quality, rather than being asked to choose which crumpet they thought was better for overall quality, there would have been some participants who rated the overall quality of both products as good or excellent. We therefore considered that the results did not reflect a preference for the Iceland crumpet as opposed to the M&S crumpet."

A further complaint by M&S that the advert's claims were not 'verifiable' was not upheld.

The advert must not appear again in its current form and the ASA told Iceland to ensure that comparisons with identifiable competitors made in their advertising were not misleading.