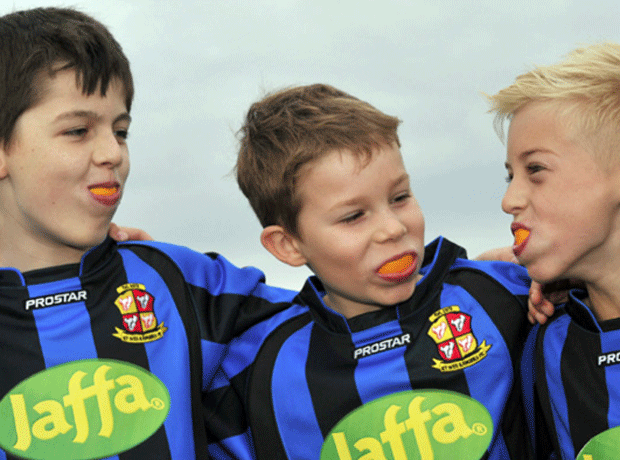 Jaffa is targeting children's football clubs nationwide with a new campaign to 'save the half-time orange'.

The citrus brand wants to get every children's football team in the UK eating half-time oranges once more and is giving them thousands of oranges and fruit vouchers as an incentive.

The campaign will be launched at 25 clubs in Cambridgeshire next month and will then be rolled out across the country. It will run for two years initially.

Special half-time carry packs containing free oranges will be distributed to several hundred of the first teams to register. Other teams will receive free fruit and money-off vouchers for Jaffa oranges.

Eating oranges at half time was once one of the great traditions of British football, but over the years the fruit had been replaced with less healthy alternatives such as chocolate, crisps and sweets, claimed a Jaffa spokesman.

"We are asking every kids' team in the country to bring back the fruit," he said. "We're determined to save the half-time orange."

Teams and clubs can register for the campaign through the www.halftimejaffa.co.uk website.

A newsletter will keep participants up-to-date on campaign news, and clubs can compete for the 'team of the month' accolade to win free oranges or a visit from a celebrity footballer.

Jaffa is also involving celebrity footballers' parents and has already lined up England footballer Jack Wilshere's mum and dad to take part in a radio interview to push the campaign.