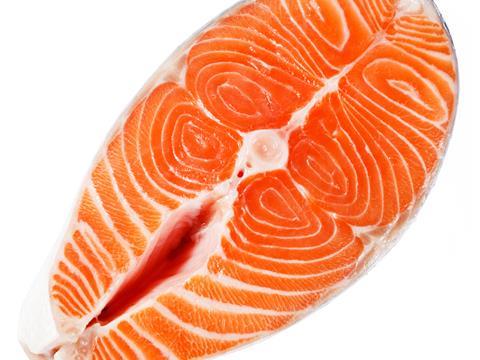 Norwegian salmon prices have increased in October, driven by a fall in larger (6kg+) salmon supplies and high demand from Europe.

Sardine prices have increased following restrictions placed on Portuguese fishing vessels in October. Portuguese sardine catches are now limited at 150 kilos a day and can now only make up 5% of the total catch on ships.

Skipjack tuna prices have been rising in Thailand due to low catches under the seasonal FAD ban. Yellowfin prices have fallen due to low demand for canned tuna and a subsequent slowdown in processing from canneries. Between January to June, EU canned tuna imports fell 32% year on year to 19,000 tonnes.

Cod prices have been pushed up by a reduction in the 2017 Barents Sea TAC, finalised at 890,000 tonnes, down 4,000 tonnes year on year. Norwegian cod prices have also been supported by high demand across Europe.
| Fish | Price in GBP per tonne | m-o-m % | y-o-y % | Comment |
| --- | --- | --- | --- | --- |
| Sardines (ES) | 2684 | 20.10% | 26.50% | Sardine prices have increased following restrictions placed on Portuguese fishing vessels in October. Portuguese sardine catches are now limited at 150 kilos a day and can now only make up for 5% of the total catch on ships. |
| Salmon (farmed, NO) | 6064 | 19.30% | 88.90% | In October, Norwegian salmon prices started to increase driven by a fall in larger +6kg sizes salmon supplies and high demand from Europe. |
| Haddock (NO) | 852 | 8.50% | 8.70% | |
| Skipjack tuna (TH) | 1126 | 5.40% | 15.10% | Tuna prices increased in Thailand through September due to low catches caused by a seasonal Fishing Aggregating Device (FAD) ban which started in July. |
| Whiting (UK) | 1932 | 2.90% | 47.40% | |
| Horse Mackerel (ES) | 2388 | 2.80% | 39.40% | |
| Cod (NO) | 1504 | 2.50% | 24.00% | In October, cod prices fluctuated as the 2017 Barents Sea Total Allowable Catch (TAC) was finalised at 890,000 tonnes, down 4,000 tones y-o-y. In addition, Norwegian cod prices have been supported by high demand across Europe, driven by cod being used as a cheaper alternative for salmon. |
| Coldwater prawns (NO) | 2298 | 0.40% | -18.40% | Norwegian coldwater prawn prices remain lower y-o-y due to increased catches in their major fishing waters. Norway's Total Allowable Catch (TAC) in the Norwegian Sea and Skagerrak region is up 90% y-o-y to 18,600 tonnes this year. |
| Plaice (UK) | 1997 | -1.70% | 55.40% | |
| Yellowfin tuna (SC) | 1635 | -8.80% | 30.60% | Yellowfin prices have fallen due to low demand for canned tuna products and a subsequent slowdown in processing from canneries. Between January to June, EU canned tuna imports fell 32% y-o-y to 19,000 tonnes. |
Info: All prices are indicative only and are representative within the country quoted. Source: Mintec