Suppliers and buyers from around the globe gathered at London's ExCeL exhibition centre last week to scope out the latest products and trends.
Across the halls of IFE – the International Food and Drink Event – were examples of established trends such as coconut and popcorn, and up-and-comers including seaweed.
The armies of coconut product suppliers included OkoBay, which last year launched a coconut water push-up lolly and is now rolling out coconut-based ice cream tubs, while Go Coco used the event to introduce three flavours of coconut milkshakes.
Popcorn clearly continues to be a big draw for suppliers – attendees could hardly move without having a tub shoved into their hands by businesses keen to grab slice of what Tyrrells' marketing director Jocelyn McNulty recently said would be the "category of the decade".
And with its impressive nutritional profile, seaweed could be destined to be the new coconut, according to some industry observers. It has found its way into a wide range of products, including The Pembrokeshire Beach Food Company's Ship's Biscuits, which will be listed in 411 Marks & Spencer stores from next week, and even the Vegetarian Caviar Club's imitation caviar.
Seaweed seasoning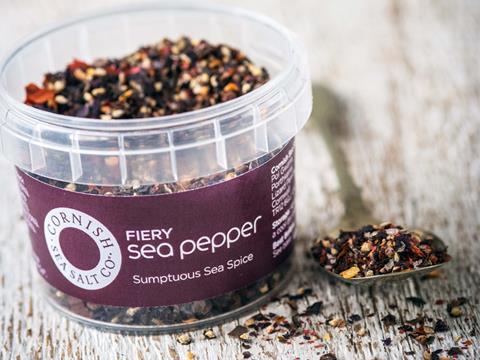 Cornish Sea Salt Co
Cornish Sea Salt has launched a range of blends for sprinkling on to your plate. They are produced from a mix of dulse, nori, wakame and sea lettuce seaweed and come in four varieties: plain seaweed flakes, seaweed sea salt, original sea pepper (with salt, black and pink peppercorns) and fiery sea pepper (with salt, peppercorns and chilli flakes). The 18g to 60g tubs have an rsp of £2.95.
Vegetarian caviar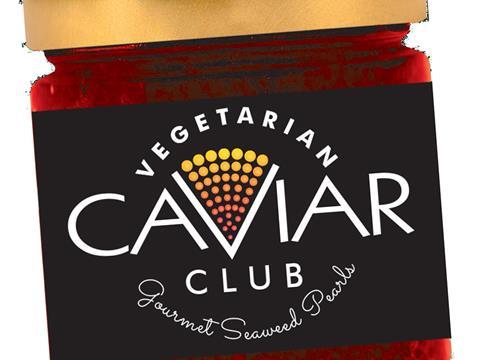 Vegetarian Caviar Club
The Vegetarian Caviar Club has developed a range of fully plant-based alternatives to the fishy indulgence. Made from laminaria seaweed extract, they manage to achieve an appearance and texture similar to the real thing. As well as regular large red and small black caviar pearls, the range includes varieties designed for spreading and a green wasabi-flavour sushi topping.
Vegetable crackers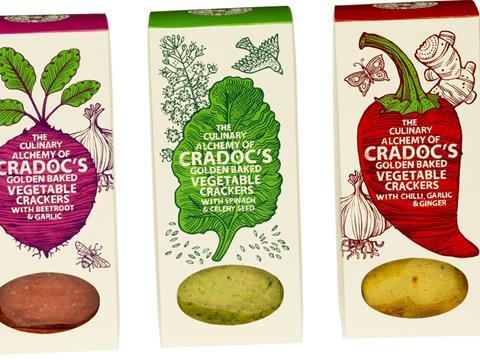 Cradoc's Savoury Biscuits
They aren't part of your 5 a day, but Cradoc's veg crackers boast significant vegetable content. Four lines will go into Waitrose from this week and Ocado from next month: Beetroot & Garlic (37% beetroot); Chilli, Garlic & Ginger (7% garlic); Spinach & Celery Seed (17% spinach); and Leek and Caerphilly cheese (27% leek). They come in an 80g box of 20 to 24 crackers (rsp: £2.19).
Basil seed drink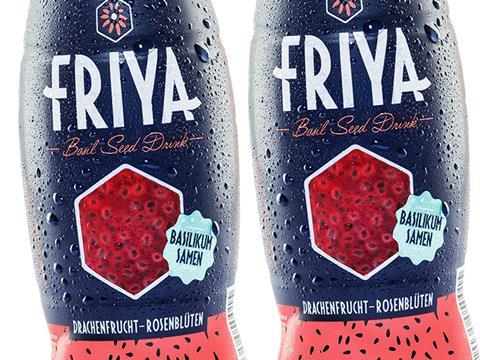 Friya
This drink, from Austrian supplier Friya, combines basil seeds with a blend of apple, cherry and lemon juices, water and rose extract, to create a distinctive drinking experience with a range of claims of nutritional benefit. Friya says it is also developing a similar drink made with even-trendier chia seeds, but that it is still awaiting EU regulatory approval.
Bean pasta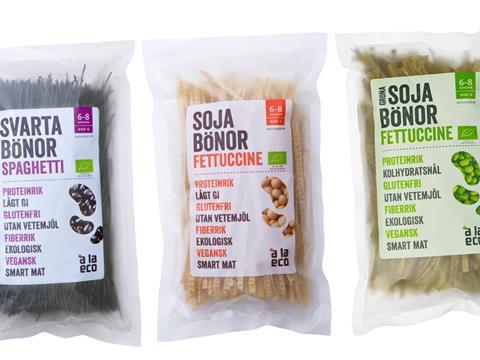 A La Eco
Swedish organic supplier A La Eco makes products from cotton buds to liquorice sweets, but has also developed pasta lines made from bean flour, which have gone into more than 800 retailers in Scandinavia since 2012. The range comprises black bean spaghetti, soya fettuccine and edamame fettuccine – each containing about 45% protein and 20% fibre.
Vodka ice pops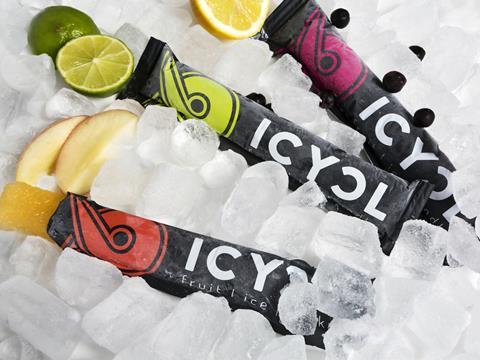 Icycl
With the likes of Gordon's, Pimm's and WKD moving into frozen RTDs, iced alcohol is becoming big business. Icycl applies the trend to the ice pop. The fruit and vodka sticks, which are sold in an ambient-stored sachet, are 94ml and 6.4% abv, meaning they contain just 0.6 units of alcohol per serving – arguably making them a responsible choice for the student target market. Seaweed: the new coconut? IFE showcases food trendsPopcorn and coconut products are still hot – but seaweed is making an impact, alongside seed drinks and veggie caviaranalysis IFESimon GwynnSeaweed: the new coconut? IFE showcases food trendsFor more examples of IFE product innovation, see 
thegrocer.co.ukSeaweed: the new coconut? IFE showcases food trends