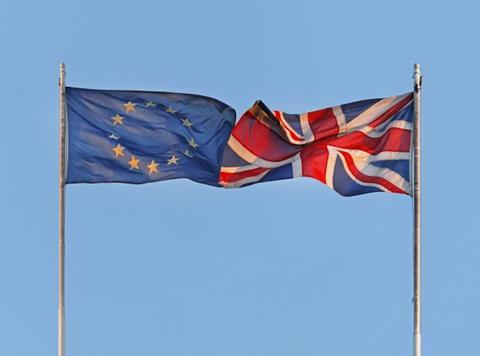 We're all in it together. Whether you agree with a no-deal Brexit or not, the onus is on everyone in the industry to rally round. Blitz spirit and all that. And behind the scenes, the best brains in retail, wholesale and supply are working furiously to do the best they can to minimise disruption, despite the government planning for at least 50% of trucks at border crossings to experience disruption and delay, and the prospect of food shortages and 10%-plus inflation "within days" of a no-deal Brexit.
But the thing is, we're not all in it together. It's each to its own. First, due to competition law, retailers and suppliers are not in a position to co-ordinate supply arrangements (unless it's inadvertently via consolidators) – even if there is a public interest in doing so, whether in terms of averting shortages, or minimising cost increases, even for low income groups. The FDF, BRC and IGD have been trying for a year to establish ways in which the industry might collaborate via so-called 'short order waivers' in the event of a no-deal Brexit, but Defra is not willing to entertain such an idea. And to be fair, that wasn't just on a point of principle, but due to the hazy nature of the industry's proposals.
Second, this is not a war. Even if the threat of disruption is potentially greater than at any time since we last were in one. So even though the percentage of food and drink businesses that have applied for an EORI (for example) is alarmingly low, while others are once bitten twice shy, retailers and suppliers who have prepared will rightly consider their own skills and preparation a competitive advantage they will not want to give away. A no-deal Brexit is a competitive opportunity same as any other, even if there are wider repercussions.
And finally we're not all in it together because, while the government is promising potential handouts, a lot of the cost it's earmarked is about paying to park lorries on motorways, while the government's policy is to hope our European equivalents play nicely on tariff equivalencies, on the basis that they're in this with us too. And they're most definitely not.