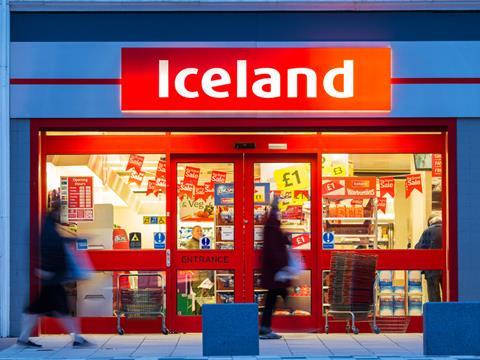 Iceland is finishing off the year as it started. Once again it's played a PR blinder. Somehow, it's taken a Greenpeace ad about palm oil that was first aired in August; commandeered it as its Christmas ad, via a neat pay-off line; won rave reviews; and enjoyed fantastic publicity and a tonne of celebrity support after it was banned.

You can find out how it might have been possible to air it here, but that's almost beside the point. Like other ads (and songs and books) that were banned, it's far more valuable this way, and it's done a fantastic job of leveraging its position further with an animatronic orangutan and other photo opps.

I wish I could say the same about the packaging on its palm-oil-free products. As our review of its newly reformulated Chicken Tikka Masala noted last week, it had a 'new recipe', but it did little on pack to signal the lack of palm oil. (The same criticism can arguably be made of palm-oil-free brands for missing an opportunity.) To be fair, Iceland's website does a better job via a special section showcasing all its 178 palm-oil-free products, which include a virtual sticker featuring a plaintive orangutan and the words 'no palm oil'.
But kudos has to go to Iceland for raising this issue again. And it's well timed. No, not because it's Christmas, but because - with RSPO-certified palm oil suppliers in the firing line this week over their continued deforestation practices, and following recent exposure of other leading RPSO-approved suppliers over human rights abuses - a historic vote was this week taken to strengthen the sustainability standard.

Adopting a no-deforestation, no-development-on-peat and no-exploitation policy, the RSPO has in effect adopted the more demanding RSPO NEXT accreditation as its new 'standard'.

The RSPO standard will still not be perfect - and its success will depend on whether the revised P&Cs are properly policed. But it is a major step forward for a multi-stakeholder group that spans producers, processors, retailers, manufacturers and NGOs. Let's hope this is a turning point - and the industry can prove once and for all that sustainable palm oil is possible. It needs to, badly. Until then, Iceland is sticking to its guns.