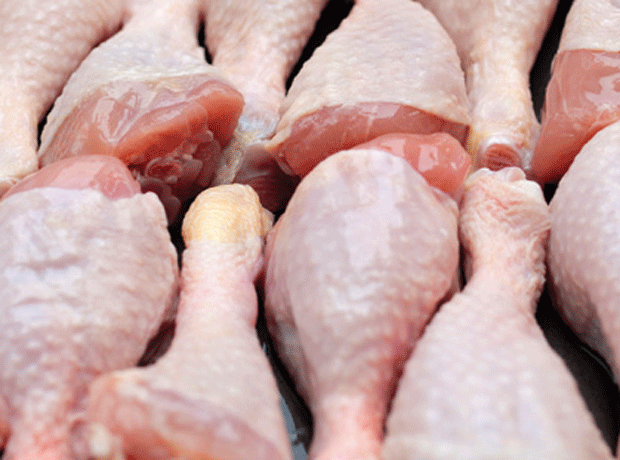 There will be a lot of red faces in the industry right now over the 2 Sisters Food Group exposé that broke last night. The result of a joint investigation by ITV/The Guardian, it uncovered a litany of alleged food safety breaches by the supplier.
Urgent investigations by the FSA, in conjunction with local trading standards officers, are already underway, while retailers have launched inquiries of their own, with Aldi and M&S suspending supply from the implicated 2 Sisters processing site in West Bromwich by lunchtime, and other retailers including Tesco, Lidl and Waitrose expressing their concern.
The most obvious red faces will be those of the senior management at 2 Sisters. On the basis of the video evidence, 2 Sisters appears to believe in the 'three second' rule, for example, with dropped pieces of chicken appearing to be picked up off the factory floor and placed back on the processing conveyor. And allegations around date tampering are potentially very damaging.
But I don't suppose retailers will like to see this footage. As well as concerns over potential breaches of safety standards, the sheer interchangeability of the product between premium retailers like M&S and discounters Lidl and Aldi is laid bare. Dirty chicken is being washed in public for all to see. Nor will Tesco be happy to see its Willow Farm chicken – supposedly 'exclusively reared for Tesco' – swapped out. Trading standards could again have something to say here.
Nor can the Food Standards Agency be feeling comfortable. No sooner has the FSA altered its stance on campylobacter, allowing the major multiples to mark their own homework while it focuses on smaller players, than it's dealing with a food safety breach involving almost all the major multiples, as well as the UK's biggest chicken supplier.
The FSA has said it won't alter its stance on campylobacter reporting in light of last night's bombshell expose, vowing to "rely on retailers' own data for campylobacter" in a statement to The Grocer.
"Samples will be chosen at random by the retailers, or their independent agent, either at retail outlets or within the distribution chain according to our protocols and we are confident that the results will be reflective of the campylobacter contamination levels on the chickens," it added.
It's perhaps not surprising. After all, we're less than a day into the revelations and its investigations are still ongoing. But the question isn't going away, no matter how resolute the FSA may be today. The allegations against 2 Sisters do not concern campylobacter. But the principle of self-regulation – albeit within a framework that is still under development, as my recent Big Interview with FSA chair Heather Hancock made clear – has been dangerously exposed by this emerging story. Questions will surely be asked.