It's 20 years since the Grocer 33 and what better way to celebrate than to make it bigger and better. From this week our coverage will increase from two pages to three, with a greater emphasis placed on using The Grocer 33 to track inflation (month on month and year on year), while also showcasing a small fraction of the extra data and analytics we capture via our online service, on the pricing and promotion side, and from our mystery shoppers.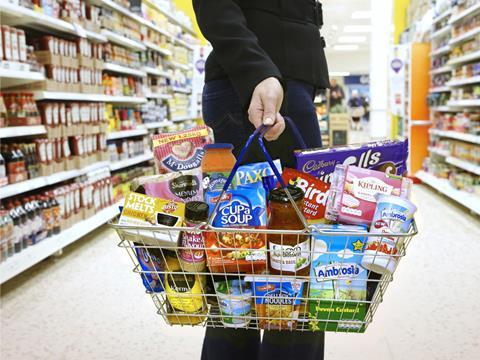 But we've also used the anniversary to look back, to see how the Grocer 33 has improved and evolved. In doing so it's like taking a journey back in time, as the Grocer 33 has become intertwined in the development of the industry itself.
We've shopped the 33 online since 2002 – adding Ocado and Amazon as guest retailers as they came on stream. We also drop in on the discounters these days on a monthly basis. We've used mobile phone apps, and done self-service shops (not easy with 33 items, in some cases). We've tracked cashback and voucher systems, linked to price comparison websites. We've measured the depth and volume of price promotions and the changing use of promotional mechanics. The only bit that's really been missing has been using the Grocer 33 to track inflation. At least in the print version of the Grocer. But from this week, instead of comparing prices versus the previous week, we'll be looking month on month and year on year.
It's only a basket of 33 items, of course (there are some things we won't change), but it's big enough to provide a flavour of the market. For in an inflationary environment, it shows how tight a lid the supermarkets are keeping on prices, with most of the baskets actually falling in price.
It's worth reminding ourselves of this when you consider the 47% increase in the price of the original basket from 1997. It sounds a lot doesn't it? But compared with the increase in the price of a domestic property (246%), or a mobile phone (351%), it's small beer. Quite literally in fact, as the price of Stella (included in our original list) has actually fallen. That's a testament to the power of the supermarkets. Whether you think it's a force for good or evil is up to you to decide.