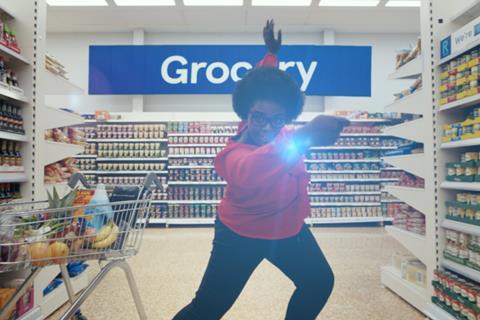 Tesco Clubcard was the original 'big data' play. Points meant not only prizes and easy savings for delighted customers. The win-win was insight. Insight was where to price, how to promote, what to range, and it helped with seasonality, geographical and demographic segmentation, even merchandising and supply chain. (In theory it was also supposed to take bias and emotion out of ranging decisions, though that's never entirely worked.)
These days, big data isn't the rare commodity it was when Clubcard launched. And Clubcard has lost some of its currency, with many shoppers preferring the simple no-nonsense, EDLP proposition of the discounters to points and prizes.
Meanwhile, the concept of membership has evolved in to one where shoppers are prepared to pay a subscription fee, in return for services. Most obviously that's free online deliveries but in the case of Amazon Prime includes free photo storage, free books, and free video streaming, of course.
But big data is still a hugely powerful tool in the right hands. And that has to be the reason for Tesco's continued evolution of its Clubcard proposition.
On the one hand, the mechanics conflict with its avowed EDLP position. We see 'Great Prices Every Day' products being given secondary space. And for now we also see lots of traditional promotions also on secondary space. But starting with some startling discounts on 200 frozen lines, Tesco is promising to funnel all promotions in the future through its Clubcard. (While Clubcard+ requires a £7.99 monthly subscription in return for a 10% discount off two big shops.)
It's all very confusing. But Tesco is trying to square two circles. First there's the data circle. A lot of the 19 million people with a Clubcard don't use theirs. They can't be bothered. Even more so with EDLP. So Tesco loses out on data. Second there's the promo circle. Tesco knows EDLP isn't going to work on its own. Some categories need hi-low. Clubcard is a magic wand, quite literally, to pep up EDLP. Incidentally, Lidl now has a loyalty card. Walmart launched Walmart Plus this week. It's surely only a matter of time before Aldi pushes into big data too.