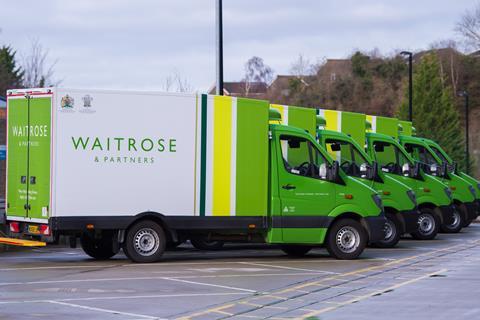 So, Never Knowingly Undersold is for the chop. It's one of several sacred cows new John Lewis Partnership chair Sharon White is slaying, albeit the oldest, dating back to 1925. But where will it all end?
After dismantling Sir Charlie Mayfield's integration of the department store and supermarket chains, and shuttering vanity projects like the Bullring and womenswear, the most intriguing aspect of a revealing interview with The Sunday Times last weekend was the plan to make food available on "other online platforms".
What? White didn't say exactly which one she had in mind, but could Waitrose be about to team up with Amazon?
Even if it's just working with Deliveroo it's effectively an Amazon tie-up. But with the previous management having "shut down" previous attempts in 2018, after a senior Amazon executive had reportedly tried to arrange a rendezvous, it would be a radical and sensational development if Waitrose now found a way to work with Amazon itself.
On the one hand, Waitrose is presenting the split next week from the Ocado platform as a 'conscious uncoupling'. On the other hand, after attempting to extract more margin from Ocado, it has been weakened by the lost scale and extra competition from the Ocado/M&S tie-up. And while it's geared up to compete, already achieving a £1bn sales run rate, and with another CFC still to come on stream, White's comments hint at the limitations (and expense) of its approach.
Amazon offers incredible reach and far greater last-mile expertise, as small suppliers are learning. What's more, the Waitrose brand would give Amazon far greater food cachet with its younger, more affluent and more urban customer base (where Waitrose is weaker).
Standing in the way of this tie-up is firstly Morrisons, which has forged closer relations in recent months, and secondly White's partners at JLP. The trick is finding a third way, in which it retains its independence and integrity, while selling Amazon as a third-party logistics provider. That would be some sell. And if it all goes wrong, White has already bought back optionality.