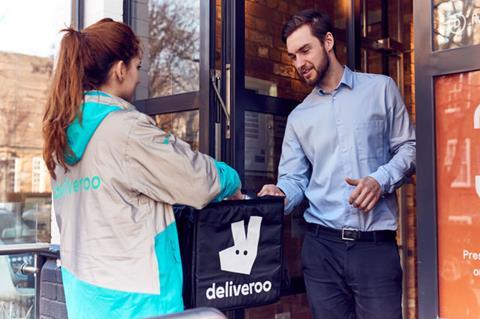 It's been an uncomfortable few days for food delivery unicorns Deliveroo, Just Eat and Uber Eats, as the BBC has exposed a shocking lack of food safety vetting checks on its operators.
Their response hasn't helped either. Just Eat, for example, has since promised not to work with any business with a zero hygiene rating. Big deal!
As these business scale up (Just Eat alone is targeting £1bn in sales this year) they need to ensure far higher standards, or they will lose the trust of their legions of users.
Of course, the beauty of these slick services is that they operate at arm's length from their 'product', matching dishes to end destinations via complex back office systems and mobile apps.
Just as Uber owns no taxis and Airbnb no hotels, the likes of Deliveroo see themselves as technological facilitators, rather than takeaway providers.
But arm's length can also be a curse, as Uber found after it failed to carefully vet drivers, or social media companies like Facebook discovered as they served up ads on a content-blind basis.
It's ironic therefore that these food tech logistics businesses are attracting belated interest from grocers.
Only last month Amazon took an undisclosed stake in Deliveroo for a cool $575m (£450m). And this week Asda announced a partnership with Just Eat to offer 30-minute delivery on 100 essentials, following the success of a takeaway pizza trial.
You can see why. Powered by these operators (and the rise of dark kitchens), takeaways are winning 'share of stomach' from the supermarkets, as Sainsbury's CEO Mike Coupe acknowledged when proposing its merger with Asda.
And with their quick, cheap delivery at the touch of a smartphone in stark contrast to the rather clunky and inconsistent e-commerce operations offered by supermarkets, I've argued before that Sainsbury's might have been better to acquire one of them, or at least take a stake.
Now it's been beaten to the punch. Mind you, unless they pull their food safety socks up, Amazon and Asda will walk away too.