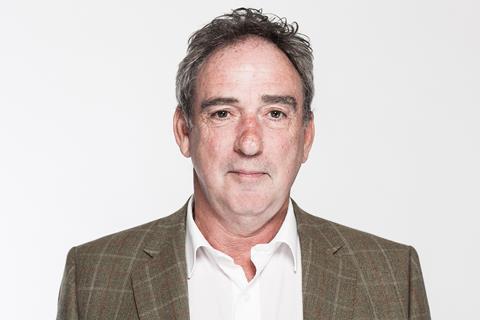 The tragic death of Denis Lynn, aged just 63, is first and foremost, a devastating loss for his family, friends and colleagues. But his passing is also a terrible blow for the food industry. An entrepreneur and innovator to his bootstraps, Lynn was best known in recent times as the iconoclast behind the Naked brand of nitrite-free sausages and bacon, but his success spanned four decades and at least four separate success stories – and he was already proving himself in a fifth before his untimely death.
Expelled from school at 16, he started out selling pizzas and pies from the back of a white van before discovering a new way to make chips: by partially cooking and then freezing them, takeaways could fry them to a crisp in just 90 seconds. He went on to become the largest customer of fish & chip shop supplier Lord Chips in the whole of Europe. He then used his fortune to buy the Finnebrogue estate in Downpatrick in his native Northern Ireland. With the BSE crisis raging at the time, his entrepreneurial instinct saw him switch from rearing beef to becoming the largest deer farmer in the UK, with his venison selling to renowned restaurateurs including Heston Blumenthal, as well as M&S under the brand name Oisin. And when he couldn't make that work financially, he started making upmarket sausages. That worked a treat.
But it was his development of the Naked brand and Naked bacon in particular that really underlined his entrepreneurial zeal. With a series of reports identifying the nitrites used in bacon as carcinogenic, bacon sales plummeted, while the industry was in a state of denial. Going out on a limb once again, he worked out a way to eliminate the nitrites and built the biggest bacon brand in the UK in just two years.
Not content with that success, in 2020 he embraced the plant-based movement, developing a plant-based bacon. And just last week Finnebrogue added its first seafood-style product, which he tied in with the message of Netflix's controversial Seaspiracy documentary. It was another example of his fearlessness in the face of convention. It didn't always win him friends but it's what made him successful. He will be sorely missed.