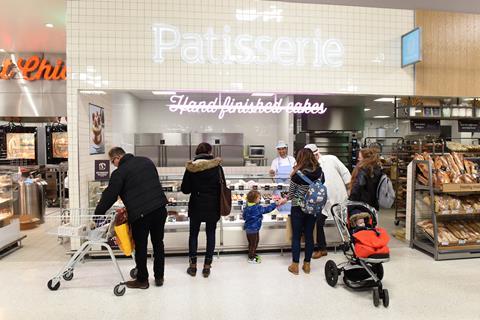 Not that long ago the supermarkets spent all their time copying each other. The fear was that a rival might develop an edge. So a huge amount of effort went into diluting and neutering the best ideas. But in these disruptive times, there's a markedly divergent response going on.

Take the thinking that emerged on Tesco's Capital Markets Day this week. The most interesting revelation was in the update on its online operations. In the past, Tesco's response to Ocado's dark stores was to introduce dark stores of its own, just as its response to Amazon's Marketplace was to launch Tesco Direct. (Elsewhere in its business it even launched a rival to the iPad, the Hudl.)

Instead, CEO Dave Lewis slammed the brakes on Tesco's investment online, and its online grocery sales growth ground to a virtual standstill (2.8%). But behind the scenes it's been quietly working on ways to utilise the space freed up by its Project Reset, and plans to create 'urban fulfilment centres', which it hopes will result in a more efficient and agile dotcom picking operation, in a move reminiscent of Booker's approach when it acquired Makro.

Tesco's plans for standalone 'Tesco Finest' stores also go against the grain. The resurrection of this idea (first mooted as long ago as January 2012 when the then CEO Richard Brasher suggested that affluence was the new format), freaked the M&S and Ocado share price. but it's very much against the current direction of travel, not least with M&S looking to come down in price… while Aldi steps up its Local plans.

And there's a counter-cultural response going on at Sainsbury's, too. While Tesco has been cutting counters, the Holborn chain has been investing in its foodservice side with food courts, and this week it announced plans to split its fresh buying team in two, in order to develop a stronger food to go offering in its stores.

Once upon a time, R&D in retail used to stand for ripoff and duplicate. Now a new acronym is needed: review and differentiate, perhaps?