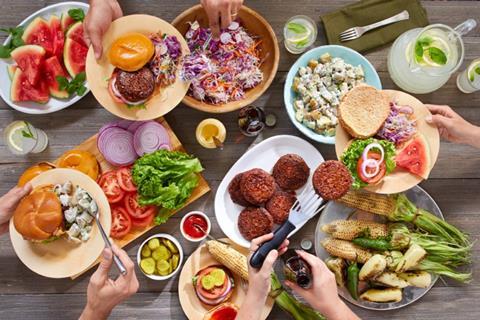 In this week's issue we're running the latest in our Power List series. This one covers perhaps the most dynamic market of all right now: plant-based.

It's an extraordinary time, akin to the birth of fast food or the ready meal in terms of its impact, with retailers, brands, QSRs, even burger joints jumping on the bandwagon.

But not all plant food NPD has been created equal. A new report from Mintel shows that while plant-based now accounts for a fifth of all new food products launched at retail, many seriously underperform on taste.

The danger is that in their haste to rush out new lines, and make a quick buck, very few are sticking, even if some have great initial sales. There's also a lot of me-toos. And worse still pale imitations. And when they fail, retailers rush out new ones that are often no better, and don't take stock.

The truth is, we are now in a radically new phase of the plant-based boom. The honeymoon period, where being plant-based alone was enough to generate sales, is over. Consumer interest in plant-based, while undeniably strong, will no longer protect products that fail to deliver on the fundamentals: taste, mouthfeel, value for money. Questions about how healthy and 'natural' some of these products are is set to further pile on the pressure.

Our Plant-based Power List makes the same point. Our number-one choice has been selected not just on the basis of size (though it's the biggest player in the market) but quality and successful innovation too. And what's remarkable is that this brand hasn't even put its name to the standout piece of plant-based NPD of the past 12 months.

In our list we've also included the much-hyped Beyond Meat, but again not simply due to the astonishing $4.6bn valuation. It makes a mean meatless burger. (I haven't tried the sausages yet.) We haven't picked the top 10 based purely on innovation, though. There are also lobbyists, development chefs, venture capitalists. There's brilliant marketers, enterprising buyers and clever sales distribution companies. It's a fascinating list for a fascinating sector at a fascinating time. Enjoy.