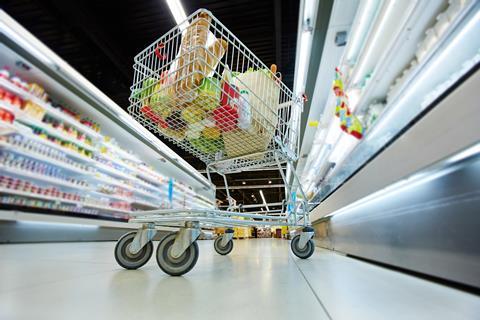 The official move to the 'delay' phase on Thursday was not as draconian as the measures taken in Italy and China, but shoppers have been voting with their feet (footfall in town centres is down as much as 30%), and their fingers (online sales are up as much as 70%) as panic has set in over the spread of the coronavirus. Then there's the dropoff in tourist numbers and in international travel (in both directions). It all spells bad news for the hospitality sector in particular - and its associated wholesalers, suppliers and retailers - but in truth no one in food and drink will be spared to some extent.

The good news for grocery is: we all have to eat. And there's plenty of food and drink - and loo roll and hand sanitiser - to go round. Indeed, as this week's Grocer 33 shows, the industry is doing a great job in maintaining supply. Keeping calm and carrying on amidst the panic buying caused by the spread of the insidious disease.

What's more, after the altercation with health secretary Matt Hancock last week over his claims that the government was working with the industry to 'get this done', ministers seem to have realised supermarkets and suppliers have much more idea of how to handle this crisis, so are giving them a huge say, listening to - and granting - their demands for emergency measures, such as lifting lorry curfews, extending driver hours, scrapping plastic bag charges, and allowing retailers and suppliers to share data on food supplies - so no food need go to waste and excesses in the system can be reallocated to address shortfalls elsewhere in the supply chain.

As we reveal, ministers have also called on senior members of the food and drink industry to reassure the public about the resilience of the food supply chain. With the exception of Iceland MD Richard Walker, supermarket bosses have thus far refused to play ball, preferring to keep their heads down and focus on the job at hand. In any case, why should they do the government any favours given its stance on business rates, and the extra costs coming down the line from the Budget on red diesel, packaging, and, of course, Brexit?