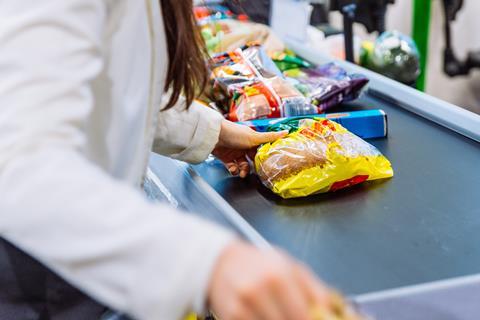 Is food "too cheap"? You often hear it said. And Iceland MD Richard Walker put it out there again on Radio 4's Today programme this week in a discussion about the current labour shortages.
The most high-profile shortages are on the distribution side, but the impact is being felt far and wide – from seasonal workers to butchers, from waiters and waitresses, to vets.
With a new report suggesting there are 500,000 vacancies across the food and drink sector it is inevitable prices will rise. And of course there are other inflationary forces at work too, with durum wheat the latest commodity to soar in price, as well as higher global shipping costs, extra bureaucracy and less efficient supply chains to contend with.
Together it raises the prospect of an end to the era of cheap food. And in a sense that's no bad thing. Without access to cheap labour, wages are already going up for a number of roles. There's a society benefit and an industry benefit from better pay, though it may also herald greater automation, from crop harvesting to electronic shelf-edge labelling.
On the other hand there's many shoppers for whom food price inflation and the end of cheap food would be a disaster, with the use of food banks topping 2.5 million in 2020/21, according to the Trussell Trust. And the notorious 2018 Euromonitor research suggesting the average Brit spends only 8% of their income on food is hard to square versus the number of people below the bread line. So supermarkets will do their utmost to keep the cost of food down, resisting supplier efforts to negotiate price increases wherever possible.
It's also the case that when people talk about food being "too cheap", it's not merely sour grapes due to their inability to sell their goods at a higher premium; it's often a cheap dig at ultra-processed foods. Henry Dimbleby's National Food Strategy advocated taxation on salt and sugar to make 'junk food' more expensive – and fruit & veg more competitive.
Yet there was little evidence in the report to suggest fruit & veg is expensive. And with fresh produce the most vulnerable category in terms of both driver shortages and seasonal labour shortages, there's a twin danger these structural changes will drive up the price of the most nutritious foods; while buyers source will be forced to source their produce from other countries that have better access to specialist labour.
If there is any strategic value in making food less cheap, it's hard to see how it looks like this.