This is not just a cull, this is an M&S… oh no, wait a minute, they dropped that slogan, didn't they? And the man credited with transitioning the M&S brand away from that famous, but increasingly parodied, catchphrase has also been dropped.

It seems a shame, really. Patrick Bousquet-Chavanne masterminded some great campaigns, including the Mrs Santa and Paddington Bear Christmas ads, but most memorably those fast-paced, colourful ads that united its food and clothing offers.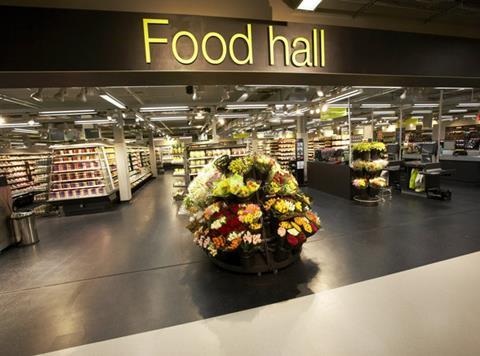 But the restructure has done away with joined-up thinking, even in terms of its marketing. It's now all about creating a faster, more agile business, through greater category focus - and by sacking lots of people, including not only store and DC staff, but vast swathes of its senior management team. The cull of senior management is extensive, some might even say comprehensive. The heads of stores, online, womenswear & beauty, food and now marketing have all been ousted in a matter of months.

To be fair, M&S is not alone in shaking things up. Amid wider carnage on the high street, the Korn Ferry Retail CEO Tracker found 50 changes of CEO in 2017 compared with 41 the year before, and at the current rate this year looks set to be even more turbulent.

Indeed, who's to say others from the M&S senior executive won't be booted out? It's not beyond the realms of possibility that Stuart Machin is being groomed for a bigger job. His skillset is that of a CEO, not a trading director.

Or perhaps there's another motive. With its twin P&Ls and twin marketing departments, is the groundwork being laid for M&S to be broken in two? The Simply Food operation is now a sizeable business in its own right and could make an attractive spin-off for a number of parties, especially with some tweaking and improvement in its supply chain. Where that leaves the department store side of the business, however, is harder to say. Rivals such as Debenhams and House of Fraser are having a torrid time of it. Would M&S, the fading bellwether of middle-aged fashion, fare any better as a standalone GM business?

There's such a lot of attention right now on soft drink reformulation, it's easy to forget another consumer-led force driving the beverages category: temperance. As well as eschewing sugary drinks, we're drinking less booze. And this week's UK Food Shows at Birmingham's NEC (run by William Reed, parent company of The Grocer) were a wonderful advertisement for the brilliant innovations coming through in adult soft drinks. Adult soft drinks often struggle as a complement to food, but Nonsuch Shrubs's Sour Cherry & Mint drink in particular would go perfectly with Middle Eastern food.

But it's the growing number of impressive alcohol-free and low-alcohol drinks that impressed. My pick of the bunch was Big Drop, a 0.5% abv craft beer startup. Sitting on the Dragon's Pantry competition panel in the Farm Shop & Deli exhibition, it seemed wrong to be sampling pale ales at 10am, until it dawned that these were not only low-alcohol beers, but convincing as craft beers in their own right. With Big Drop winning a big four listing from September, a bright future awaits.