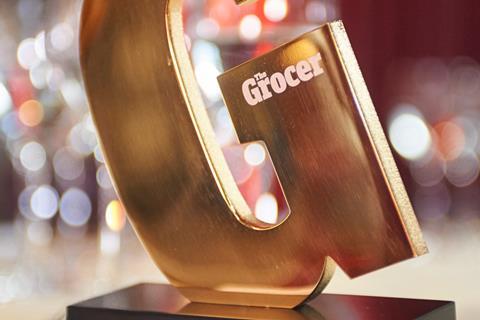 It has been a disastrous year on so many levels: a year of tragedy, fear, hunger, pain. Of hopes dashed, plans cancelled, jobs lost, businesses destroyed. The damage is incalculable. But it has also been an inspiring year. As the industry has come together the response has been nothing short of extraordinary.
So we've used this year's Gold Awards to celebrate that, and to highlight the value of the grocery sector to society and the UK economy. It's been fantastic to see the appreciation of ordinary punters for the industry's role in this pandemic. Even politicians seem to have grasped the importance of the UK grocery supply chain, and its resilience in the face of untold pressure (though it would be a fool that took its resilience for granted).
It's been a people-based response, involving not just CEOs (or computers) but hundreds of thousands of selfless, committed and clever individuals. And through the awards we've been able to highlight some of the heroes at the heart of the response.
Like Jo Taylor in our Factory Manager of the Year competition, who cranked out an extra 20% productivity from Arla's 24/7 operation while supporting and developing colleagues.
Or Joanne Bennett-McNally, our Store Manager of the Year, whose leadership so inspired her team. And her tale underlines the huge challenges many have faced, not only professionally but personally in stepping up.
In truth, there are many more hidden heroes out there, and I want to encourage you all to tell us who they are, and to tell us how you think we can further recognise their achievements, and those of the industry as a whole, through The Grocer, and through new categories we can introduce for the Grocer Gold Awards 2021, which launch in January.
As important as the industry's bravery has been its willingness to KBO (to use Winston's Churchill's phrase). As well as greater productivity, investment in innovation has continued, nowhere more so than under our Entrepreneur of the Year. Similarly, our Exporter of the Year has accelerated growth. And fuelled by its response our Specialist Online Retailer has been snapped up by Nestlé.
Unfortunately some of the awards will feel more dated. But importantly, in the past year there has still been progress on key issues like sustainability. If plastic reduction targets have not been hit, they have not been discarded, merely delayed. And crucially, when it comes to food waste redistribution, the industry has really stepped up. Tesco's award-winning work to tackle this issue, and its support for FareShare, has been replicated many times over in response to the coronavirus. All too sadly, as we reveal, it's never been needed more, with food distribution charity FareShare warning that it expects demand over the Christmas period and the rest of the winter from food banks and charities to rise by 70%.
This week offered promise of a vaccine at last. It's a light at the end of a long, dark, disaster-laden tunnel. This industry has done an outstanding job this past year. I know there's more hard work and difficulties to overcome. But I have every confidence this vast, adaptive, hard-working, creative, brilliant industry will rise to every challenge. As it always has.