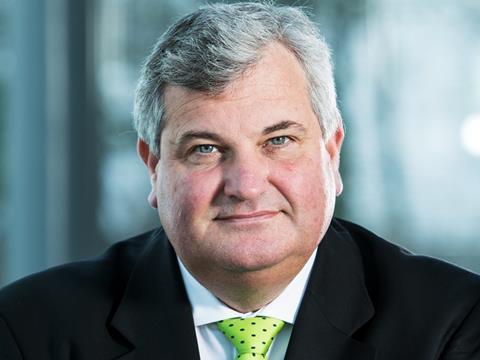 Pro footballer. Scratch golfer. Raconteur. Bon viveur. And a captain of industry with a conscience. Is there no end to the talents of Mark Price, the larger than life MD of Waitrose?

Apparently not. He wants to spend the next three or four years writing books: business books, food books, children's fiction. And he wants to be a media luvvie, or at least hang out with them, as the next chairman of Channel 4.

He's not off quite yet. He leaves in April. But we will miss Mark Price. Mark lives life to the full. He's charming, engaging and engaged. And he's done a terrific job at Waitrose.

The most obvious signs are the showy, clever and sometimes genuinely original marketing innovations, such as Waitrose Essential, MyWaitrose and Pick Your Own Offers.

But underpinning these flashes have been some huge structural plays, which he's thought through with quiet rigour and then - mostly - delivered with aplomb.

He's also proved persuasive not just with celebrities chefs such as Heston, Delia and Pippa, but with colleagues, where his gifts as a communicator have shone through.

Some have suggested Price is off because his ambitions at the John Lewis Partnership have been frustrated and thwarted by chairman Sir Charlie Mayfield's refusal to be 10 years older. But his ambitions - like the fine wines he is so very fond of - have broadened with age.

Mark Price is a renaissance man. He is no longer defined by the Partnership. He is now bigger than that.

In every sense, then, Price will leave a big hole in the Partnership. And his successor, Rob Collins, has big shoes to fill. One thing is for sure. He can't be the second Mark Price. Price is a one-off. But Collins will do it his own way. He's more quietly confident, but he's very grounded. He is popular with partners. We just don't know him so well.

And even though he has no experience in commercial or marketing, the team he will inherit from Price and the jobs he has held - particularly his responsibility for new channels such as online and convenience - will stand him in good stead.