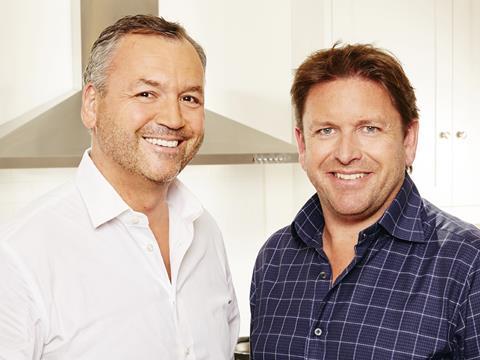 Sporting a deep tan, designer stubble and an open-neck shirt, Asda CEO Andy Clarke was grinning from ear to ear as he unveiled James Martin - also tanned, also open-necked - as the new face of Asda this week. And well might he smile because Martin is a superb fit for the Asda brand: a housewife's favourite who can boost Asda's cooking credentials, without being in any way a food snob, and he's a Yorkshireman to boot. In fact Martin features as #8 in our ranking of Food & Drink Influencers, just three places behind Clarke.

You would never know from this picture just how much pressure Clarke is under. And certainly Asda's promotions are no laughing matter so far as the Competition & Markets Authority is concerned. Asda, which has always refused to play ball with the OFT's guidelines on its so-called 'rollbacks', was very publicly admonished by the CMA for a number of 'misleading' promotions practices. And it was notable that Asda provided no response to the announcement. Along with signing up a celebrity, the decision to keep a low profile on unfavourable news is a new strategy.

Instead, Asda has privately provided assurances to the CMA that in future it will abide by the best practice guidelines and has apparently indicated to the CMA that it was always its intention to improve its rules to ensure its promotions were more clear. The question to me is why Asda - a supposed EDLP retailer - should have wanted to engage in such promotional sleight of hand in the first place.

Yet while Asda has been singled out by the CMA due to its more widespread use of misleading promotional tactics, it's by no means the case that Asda is the only retailer to have been found offering 'dodgy' deals. Other grocers have been at it too. In the Which? Super-Complaint, Sainsbury's, Waitrose, M&S, Morrisons and Tesco were all identified as having broken government guidelines, with top fruit such as blueberries, strawberries and cherries particular favourites for abuse, but also wine, king prawns, bacon, as well as brands such as Hovis and Robinsons squash falling foul.