Looks like McColl's has made a sharp deal with Morrisons on the supply front, securing better-quality fresh and chilled lines at more competitive prices, while simplifying its operations in the process. And its share price has soared by 30% since retendering the contract last month.

The biggest losers in this play are obvious: though both Nisa and P&H have come out swinging, claiming the McColl's contract was loss-making/very low margin, the deals also provided economies of scale, which will now be lost. Even with new finance (who would be a banker in this market?), and a flexible business model, it will be very hard to replace that work, and further consolidation plays now look more likely, not less, and at lower multiples too.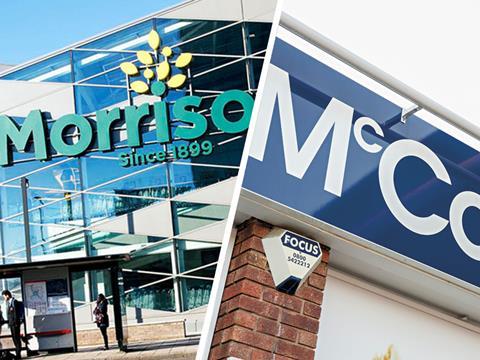 The Co-op has been quieter on the matter, but it can't be thrilled either. After selling off 298 stores to McColl's, it must have hoped a three-month, 25-store trial to supply Co-op branded own-label goods to McColl's would lead to a wider long-term wholesale supply contract. That idea has in effect been torpedoed, with the Safeway brand considered a more effective/less confusing proposition. In theory a Nisa deal may yet come back into play, as Sainsbury's may now have lost interest, but will the Co-op itself still be interested in Nisa without the McColl's business to support it?

The other intriguing aspect of the deal is what exactly McColl's achieves for Morrisons. This week it was crowing about how, way before the Tesco-Booker deal was announced, it had identified wholesale as a low-capital route to growth, and with the McColl's win, its annualised wholesale revenues are expected to top £700m by 2019. On the other hand, if McColl's has achieved better prices on a contract that (albeit smaller and non-vertically integrated) rivals were struggling to make money on, you have to wonder if the long-term goal is to acquire McColl's. That may not fit with the avowed 'capital light' approach Morrisons CEO David Potts is pursuing, but why share the profit (its take is expected to be £5m) if you can have it all to yourself?