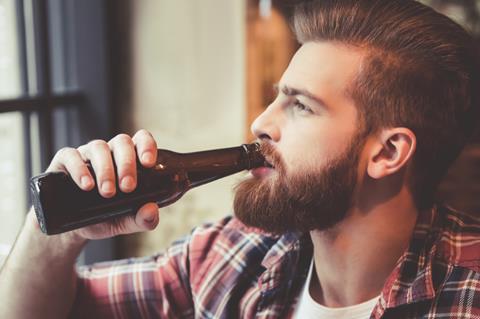 It would be easy to look at the figures from a year of minimum unit pricing in Scotland and declare it a triumph for public health. Take-home value sales of booze north of the border have surged by £100m (7%), while volumes have dropped some 20 million litres (-7%), according to Kantar. Meanwhile, shopper numbers for non-alcoholic beer alone have doubled north of the border. And the Scottish government claims the yearly volume of pure alcohol consumed per adult in Scotland in 2018 has fallen to its lowest level since 1994.

On the surface, that's a massive score for public health (and independent Scottish retailers). But advocates of MUP should be wary of claiming victory just yet. Some strong cider drinkers have simply switched to Buckfast, which did not change in price. We don't yet know how many people have just started buying their booze south of the border in towns like Carlisle, or turned to the black market, or to drugs. And even if we did, a year simply isn't long enough to establish behavioural change.

At the same time, consumption habits are changing even where there isn't MUP, as The Grocer's Britain's Biggest Alcohol Brands report reveals. Younger consumers in particular are taking a different approach to alcohol.
That's not to say they're not drinking - in fact the sector is in robust health - but they're drinking in a different way.

They're spending more but drinking less, so premium brands are doing spectacularly. And they're increasingly reliant on weird and wonderful NPD - much of which has been at a lower abv. Examples in spirits include Diageo's Ketel One Botanical Vodka, Absolut's Juice Editions, and many of the legion of new flavoured gins and gin liqueurs. (Lighter drinks are a no-brainer for retailers and suppliers, too, as it lightens their duty burden.)

Even in craft beer, where eye-wateringly strong brews previously reigned supreme, there is a move to make weaker beer or to reformulate (as Beavertown, for example, has done). And that's without mentioning the rise of low and no-alcohol drinks, which have gone from strength to strength - in terms of quality and sales, that is.