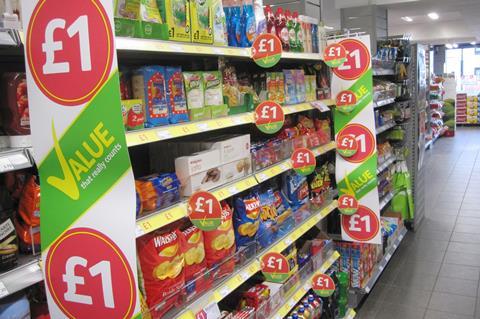 After a lifetime of guzzling Diet Coke, eating fridge leftovers for breakfast (birthday cake, cold spag bol, a chop or two), wolfing down chocolate croissants mid-morning, and indulging in late-night binges of red wine, cheese and chorizo, Boris Johnson is the ultimate poacher turned gamekeeper when it comes to tackling obesity.
The cause of the PM's change of heart is well known. And he's right to address this. It's also good to see the focus isn't only childhood obesity. But the scope of the proposed measures, and the clumsy methodology used to determine 'junk', is likely to catch many guiltless products in its crosshairs, from Marmite to olive oil. Even 'healthy snacks', and products reformulated at a cost of millions with significant calorie reductions, or soft drinks modified to fall on the right side of the much-praised sugar levy, are in its sights – a huge disincentive to reformulate.
What's more, the proposed ban on "prominent" locations will have a massive impact on supermarkets and suppliers: while most supermarkets have voluntarily dropped guilt lanes (with the notable exception of the M&S snake), a ban on HFSS promotions on gondola ends makes it difficult to imagine what Easter will look like in stores, for example.
The one trigger Johnson didn't pull was a sin tax on food. That's understandable as he won't want to contribute any further to food price inflation (than the estimated £600 that the multibuy ban alone will result in), as we head into a recession.
But that's not the way Henry Dimbleby's National Food Strategy sees it. In the first part of the report, the focus was on Covid, including measures to tackle child food poverty along with obesity – though he also had a pop at the industry's disingenuousness, and praised the proposals announced by the DH, two days earlier, to tackle obesity. But he went further. Claiming that the sugar levy had resulted in reformulation rather than inflation, Dimbleby broke ranks with the DH to propose that a junk food tax should follow – and not just based on sugar, but salt and fat too. The trick, he added, was to make sure "anything I recommend is properly thought through". Not half. The second part of the report, then, will be keenly awaited.