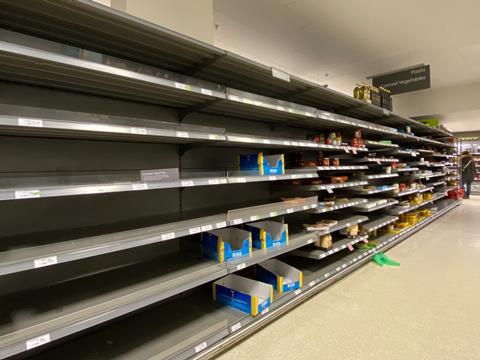 It's the last issue of The Grocer this year. And as ever it's an opportunity to look back. We've chosen not to dwell too much on the more negative aspects of what's been a traumatic, calamitous, tragic year. (They are both well rehearsed and in many cases unresolved.)
Our focus instead is on the performance of the leading brands and products and the most important grocery categories in our Top Products Survey.
The survey offers incredible insight into the events of the last year. Taken in isolation the data from our research partners Nielsen speaks to an extraordinary year, with huge increases in sales of meat, drink and (among other veg) potatoes. But it reflects a swing in consumption from out of home to in the home. And in many cases those gains that have been made have not been enough to offset losses. A case in point is AB InBev. Sales of lager are up £792m. And its three leading brands: Stella Artois, Budweiser and Corona have added an extra £250m between them in the past year. But AB InBev's share price tells a different story. Proving that this year hasn't just been about winners and losers, them and us, but shades of grey.
The survey also maps the changes it's engendered, both subtle and profound, in consumer behaviour since the outbreak of the pandemic, from the £5.7m fall in condom sales to the £684m increase in sales of rolling tobacco – though the extra £82m we spent as a nation on toilet paper is still hard for this author to fathom. Was it another transfer of out-of-home sales to in-home usage? Or is there a lot of spare loo roll still stashed away in cupboards?
We've also reviewed the best advertising and comms campaigns of the year, and it's been a heartening exercise, a reminder of the creativity, humour and kindness we've displayed as an industry in response to the pandemic.
So we hope this issue is another useful and enjoyable read. But we're not finished yet. We'll have plenty of news and opinion on thegrocer.co.uk in the run-up to Christmas and in the new year. For let's face it: there's everything to play for.