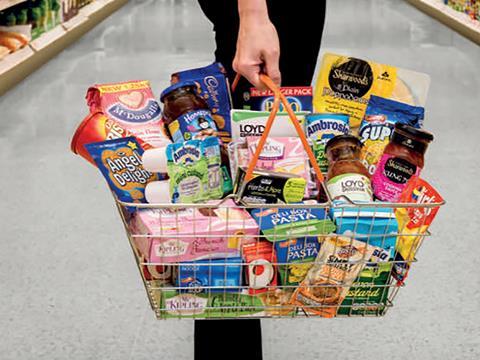 Even though McCormick's £1.5bn bid approach for Premier Foods is a diddler in value terms by comparison with Kraft's £13.5bn Cadbury takeover, or AB InBev's £71bn takeover of SAB Miller), how appropriate that the three parties in this tug of war (p8) have been adding extra spice and flavouring with their sizzling exchanges and sweetened offers!

In this process there's been a lot of criticism of the Premier Foods board, notably from a couple of disgruntled shareholders, though media commentators have also waded in, arguing it should be grateful for an offer at double the share price value for this famously zombie stock.

Yet the Premier board's stance isn't based on wishful thinking: while announcing news of the bid last week, it also wrote down the value of its Hovis brand (with all that brand equity tied up in it) to zero. It's based on trying to extract full value for its shareholders. And already it's paid dividends.

The misfortune of the Premier management is that having successfully refinanced what was a basket case, it was dragged almost immediately into the bloody supermarket price war. And although it's started to chart a way out of its predicament and its reliance on the UK and the supermarkets (notably on the Mr Kipling side), there's a lot of 'jam tomorrow' it's promising to get it out of its pickle (and, of course, it sold off both its jam and pickle businesses some years ago!).

Nonetheless the recovery strategy should not be dismissed on the basis of past performance. It's only just started to crank up its £16m snack pack investment on the food-to-go side. Also in cake it's currently running trials with a major US supermarket. And we've heard rumours of new moves into chilled food, breakfast products and more. Nor should the value of the Nissin agreement be dismissed. The timing was unfortunate, but the deal - three years in the making - doesn't just buy Premier access to Japan. Nissin has operations in 19 countries and sells a wide range of other products besides noodles, from granola to yoghurt drinks. There's also lots of crossover. And maybe it will make an offer of its own?