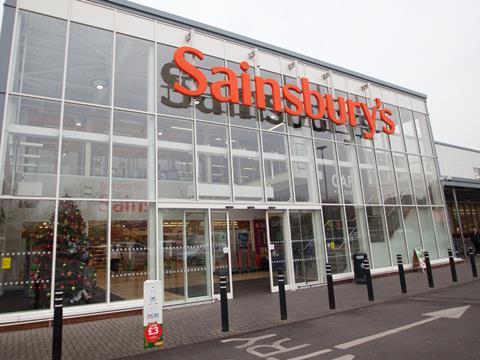 Isn't it funny how little the media writes about Sainsbury's?
Tesco is a national obsession: everyone has an opinion on what's gone wrong, and how to put it right. Analysts, store staff, customers and of course the media. Even in the case of Morrisons there are endless column inches devoted to its fall from grace. And what it has to do to fix it.
But no one seems to care to the same extent about Sainsbury's. As its share price has plummeted, costs are cut, jobs go, profits fall, coverage has been minimal. It was no different after its Q4 results this week, warranting hardly any column inches.
"No spectacular own goals from Sainsbury's. The market just seems to have gradually ebbed away from it"
One reason for that, of course, is that Sainsbury's hasn't messed up spectacularly in the way Tesco and Morrisons have.
There's no obvious 'Fresh & Easy' or 'Harris + Hoole' or 'misty veg' equivalent. Under Justin King and now Mike Coupe it's operated cautiously but cannily.
So, no spectacular own goals. The problem has been not spotting the problem. The market just seems to have gradually ebbed away from it.
You could argue that the good ship Sainsbury's is now pointed in the right direction. A 1.9% decline in like-for-like sales was actually quite a lot better than expected.
But the danger is it has missed the tide. As hard as Coupe and his team are trying, it's struggling to get out of the port.
That's where maybe its dullness, its lack of 'The Big Idea', puts it at a disadvantage. It's held its share pretty well. But without a cathartic moment, a shock to the system, a watershed, the pulse seems to have slowed. There's a lack of oxygen about its recovery story - and Coupe's intellectual but dour prognosis doesn't help to stimulate excitement about it.
That's why some media commentators have started to speculate on how much time Coupe has to lift the ship. Dalton Philips was given five-and-a-half years before time was called. Philip Clarke was given just over three.
Coupe has been in the job only nine months. And already the clock is audibly ticking.